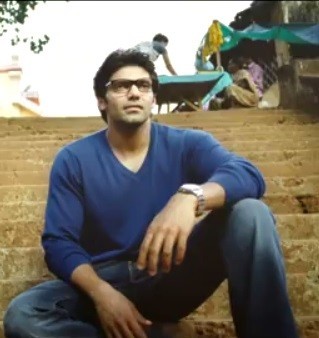 A new trailer of Arya-Anushka starrer "Irandam Ulagam" (Second World) has been released.
The two-minute, 20-second trailer gives us a glimpse of what to expect from the film. Looking at the visuals, there is no doubt that the film will be a visual treat for the audience.
Directed by Selvaragahavan, "Irandam Ulagam" is said to be a fantasy thriller with Arya and Anushka in the lead. According to reports, the film is a love story that spans two different worlds.
"Irandam Ulagam" has been in the making for more than a year. The film involves a lot of computer graphics which has delayed the post-production work. Now that it is completed, the film is expected to be screened for the censor board in a week's time.
The fantasy entertainer was initially expected to get released for Diwali. Now, it has been officially confirmed that the film will hit screens on 22 November in various languages including Tamil, Telugu, Georgian, Russian, Uzbek, and Turkish.
Expectations are high for the Arya starrer as Selvaraghavan is known for making films that are critically acclaimed as well as commercially successful. The first trailer of "Irandam Ulagam", which was released during the audio launch in August, has generated a lot of buzz among the audience.
Arya appears in two different looks - one as a bespectacled, modern man and the other with a buff physique and long hair. Anushka looks beautiful in her costumes. Both actors will perform some daredevil stunts in the film. Anushka is said to have learned sword fighting even before the film's shooting began.
A few portions of "Irandam Ulagam" have been shot in the locales of Georgia. The film's music is composed by Harris Jayaraj, while the background score is by Anirudh of "3" and "Vanakkam Chennai" fame.
Here is the new trailer of "Irandam Ulagam".
Audio Launch of "Varna"
The audio launch of the Telugu version of the film titled "Varna" took place on Sunday (27 October) at Shilpa Kala Vedika in Hyderabad.
The film's cast and crew including Arya, Anushka, director Selvaraghavan and composer Harris Jayaraj among others attended the event.
The Telugu version is likely to have a simultaneous release on 22 November.