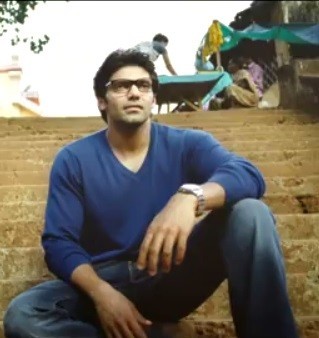 Arya-Anushka Shetty's much-awaited "Irandam Ulagam" (Second World) might see a release on 22 November.
There were reports earlier, claiming that "Irandam Ulagam" will have a Diwali release this year. But with the festival day clogged with three other big releases, "Irandam Ulagam" allegedly backed out of the race as they would not be able to get enough number of screens.
Reports now suggest that the makers are eyeing a 22 November release. If the film hits theatres on the afore-mentioned date, it might clash with Kamal Haasan's "Vishwaroopam 2", which is also expected to release on the same day. However, the makers of both the films have not yet made an official announcement about the release dates.
Directed by Selvaraghavan, "Irandam Ulagam" is a fantasy thriller with Arya and Anushka in the lead. The film has been in the making for more than a year. There has been a lot of hype for the Arya starrer, thanks to the director who has a huge fan following for his films, ranging from romantic drama ("Kadhal Kondein") to gangster flicks ("Pudhuppettai") and fantasy thrillers ("Aayirathil Oruvan" and the upcoming "Irandam Ulagam").
The trailer of "Irandam Ulagam", which was released in August, has already generated a lot of buzz among fans. The trailer depicts a love story that spans two different worlds. The film involves lot of special effects, which will be a visual treat for the audience. Its songs, composed by Harrish Jeyaraj, have become chartbusters. The music director reportedly backed out of scoring the BGM for "Iradam Ulagam."
Selva roped in young composer Anriudh of "3" and "Vanakkam Chennai" fame to complete the work on the BGM. The director-composer duo was in Hungary recently to finish the background scores. Expressing happiness over the outcome of the BGM, Selva tweeted, "Background score has come out really well..thanks to @anirudhofficial and Budapest symphony orchestra."
"Irandam Ulagam" is expected to have a simultaneous release in Tamil and Telugu. The music launch of the Telugu version titled "Varna" is all set to happen on 26 October.