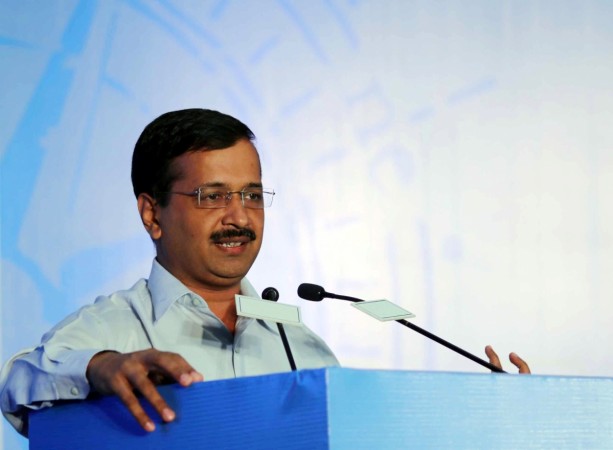 Delhi Chief Minister Arvind Kejriwal on Wednesday urged schoolchildren to convince their friends and family to adhere to the odd-even traffic policy, which comes into effect from 1 January.
"Convince your parents, relatives and friends to follow the odd-even scheme. We are to do this not out of any imposition, but because it is important for our health and life," PTI quoted the Delh chief minister as saying while addressing hundreds of schoolchildren at Rajkiya Pratibha Vikas Vidyalaya in North Delhi's Civil Lines.
"If you see anyone violating the odd-even scheme, just roll down your car window and ask that person to go back home. If the same person receives 10 such remarks in a day, it would stir his conscience and persuade him to keep his car off the road," added the Aam Aadmi Party chief.
The students also pledged to fight pollution in the national capital during the Pollution Free Delhi programme.
Warning that public transport vehicles will be overcrowded during the 15 days of the scheme's implementation from New Year's day, Kejriwal urged the students to persuade members of their family to choose carpooling.
"I, myself, shall carpool with Transport Minister Gopal Rai, who lives not very far from my residence," said the chief minister.
Responding to a question about the exemption on medical emergencies, Kejriwal said the scheme was based largely on trust.
He, however, dismissed the probability of people buying two cars to circumvent the law, referring to it as an ill-founded claim.
"Media is exaggerating about people buying two cars to evade the scheme. Not too many people are that rich, and the affluent ones already have more than one car. These are all baseless claims being propagated over the past few days. And above all, it is not a permanent scheme anywhere," PTI quoted him as saying.