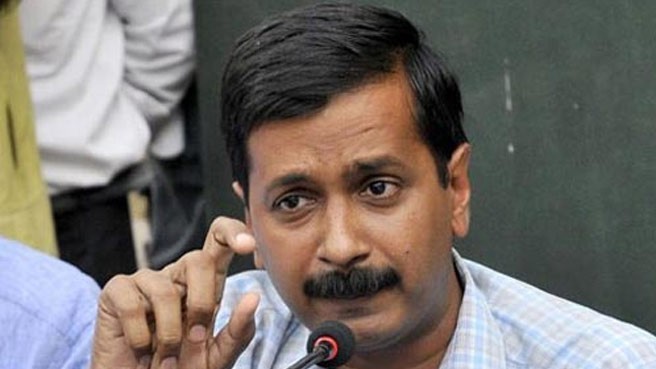 New Delhi Chief Minister Arvind Kejriwal resigned on Friday, bringing an end to his eventful 49 days in office, after suffering defeat in his attempts to introduce the Jan Lokpal Bill in the Assembly.
Earlier in the day, Kejriwal had dropped a massive hint that the AAP government might quit, following some dramatic scenes in the Delhi Assembly where BJP and Congress MLAs combined to dismiss introduction of the Jan Lokpal Bill, which the CM tabled after ignoring Lt Governor Najeeb Jung's advice.
"This appears to be our last session. I will consider myself fortunate if I have to sacrifice chief minister's post and my life to eradicate corruption," Kejriwal had said.
"BJP and Congress did not allow introduction of bill because of FIR against Mukesh Ambani," the AAP chief pointed out, adding: "We may be inexperienced, but we had hoped to learn."
Reports suggest Kejriwal sent his resignation to Lt Governor Jung shortly after a meeting of the Cabinet. It is understood that the AAP leader recommended the Lt. Governor to dissolve the Assembly and sought fresh polls. He also addressed the AAP supporters at the party headquarters.
Some reports also claim that Kejriwal might contest the Lok Sabha elections against BJP's Prime Ministerial candidate Narendra Modi.