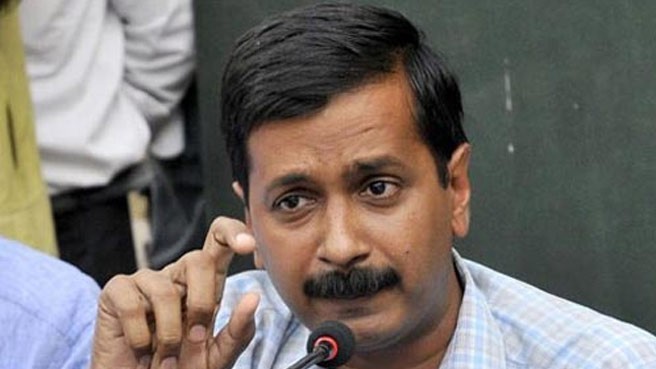 Activist-turned-politician Arvind Kejriwal on Wednesday rejected the bail application in relation to a police complaint filed against him for making defamatory comments about Delhi Chief Minister Sheila Dixit.
The complaint filed by Dixit's secretary Pawan Khera stated that the Aam Aadmi Party (AAP) chief used 'derogatory remarks' and 'baseless allegations' against the CM during the protests against the power tariff hike in the capital in October 2012. It was alleged that the party leader had used 'filthy language' and 'false' accusations against Dixit in a bid to harm her reputation.
Based on the complaint, Chief Metropolitan Magistrate Sanjay Bhansal in the local court asked Kejriwal to furnish a surety or seek bond.
However, the anti corruption crusader dismissed the bail proceedings and told the court, "I do not want any special treatment. Kindly treat me as a common man. This is my own decision that I am not going to furnish any bail bond. Kindly treat me the way law of the land says," reported Press Trust of India.
Kejriwal said furnishing the bond would implicate that he has a chance of fleeing which he said is not a possibility. He added he would submit a separate letter stating that he would be present in every hearing of the case.
Kejriwal's appeal was contested by Khera's counsel that no such provision of seeking a release with submission of an undertaking was allowed.
The court accepted Kejriwal's plea but said the release is valid only till the next session of the court which is fixed on August 17. The next hearing of the case will have a definite decision on the terms of bail.
"This issue regarding bail will be decided on the next date of hearing. Let the accused put signature on the order sheet and submit that he will appear on every hearing. This be taken as his undertaking. This will be valid till the next date of hearing only," said the court.
Kejriwal had previously accepted the allegations framed against him but questioned as to why the complaint was filed by Khera when it was the CM who felt defamed.