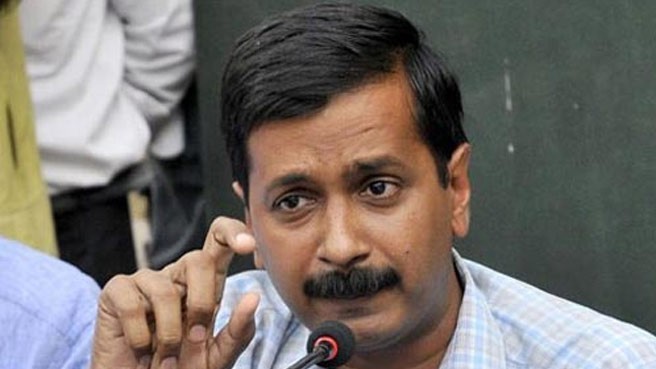 Delhi Chief Minister Arvind Kejriwal has announced that he is returning the two duplex flats, where he was supposed to shift from his current residence in Kausambi area of Ghaziabad.
"Many ordinary supporters were hurt by houses identified for me by Delhi government. As I have always said, I am no one. I am for their service. In accordance with their wishes, i give up these houses and will ask Delhi government to look for smaller house," Kejriwal posted on his Twitter handle.
The Aam Aadmi Party (AAP) convenor was allotted two five-bedroom flats, combined in one and sprawled across 9, 000 sq feet, on Bhagwan Das Road with one to be used as his office and another as his home.
The news provoked a strong reaction from the Opposition, Bharatiya Janata Party (BJP) MLAs, who criticised Kejriwal's decision saying it was in 'total contradiction' of the AAP's stated position. "Their resolve to remain aam aadmi has fallen flat," BJP leader Sahab Singh Chauhan had said in the Delhi Assembly.
On Saturday, Kejriwal did not just retract his decision on accepting the flats but also tried to justify it. He said, "but friends, i would need to have two adjacent houses, one of them as an office. Else I would become ineffective. Lot of people have worked very hard and selflessly for this political revolution. I will try my best not to let their sacrifice go in vain."
Kejriwal also defended the use of Toyota Innova cars allotted to AAP MLAs from the government. He said, "But friends, controversy around government transport used by ministers is not right. Ministers have to use government transport for their work and we never ever said that we won't use government transport. We said we won't use lal battis. And we stand by that."
Latest Reactions
Smriti Irani, BJP spokesperson: @ArvindKejriwal Sir just checking aren't u heading the Delhi govt?
Omar Abdullah, J&K Chief Minister: I don't think anyone voted against Sheila Dikshit because of her residence so best to focus on what really matters rather than the fluff. No one will grudge Kejriwal a 5 bedroom home what they will grudge is poor delivery of election promises so just let him move in & govern.
Shazia Ilmi, AAP leader: Shielas house was atleast 3 acres nd was worth min 8 lac per sq yds into 13600 sq yds which is approx 1100 crs not 40 cr as claimed.
Sushil Kumar Modi, BJP (Bihar) leader: 1st metro,auto rickshaw now Innova, earlier pledge no Corrupt Cong support ; now govt with Cong support.Wait for the next Breaking news?
Check out the Arvind Kejriwal's interview when he rejects the bunglow