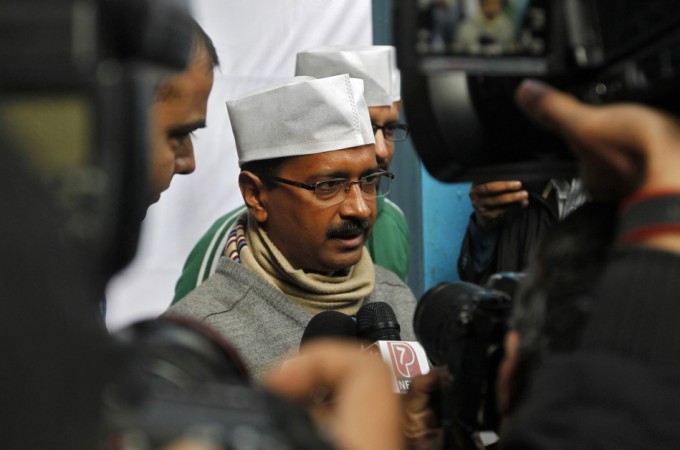 Delhi Chief Minister Arvind Kejriwal seems to have gathered enough support to prove majority for his Aam Aadmi Party (AAP) in Vidhan Sabha, as Congress lawmakers will vow to support him on Thursday.
In the trust motion scheduled for Thursday afternoon, AAP's Kejriwal is likely retain his chair as Delhi CM. "We (AAP) have the public's support," Kejriwal said before leaving for the trust motion.
"MLAs of Congress will support AAP government during the trust vote," Prahlad Singh Sawhney, Congress MLA from Chandni Chowk constituency, told ANI.
Even social activist Anna Hazare, Kejriwal's mentor in the anti-corruption movement, was optimistic about the trust vote debate. "I think Arvind's government will win the trust vote, I am confident," he said.
As AAP won 28 seats during the Delhi polls, with Congress reduced to just eight seats, Kejriwal needs a support of 36 lawmakers in the 70-member Delhi Assembly. Kejriwal has decided to field six of the AAP leaders, including the youngest cabinet minister Rakhi Birla, to debate on the trust motion.
Meanwhile, BJP MLAs have pledged to oppose the common man crusader in the Delhi Secretariat and also shot down the coalition between Congress and AAP as a political gimmick to oust the nationalist party from Delhi.
"Congress is supporting AAP because they fear if re-election happens, BJP will win with big majority," Naresh Gaur, BJP MLA, said.
BJP spokesperson Shahnawaz Hussain posted on Twitter: "Yest Sh Kejriwal was talking abt next 48 hrs. But deal b/w AAP & Cong already done 48 days back. Cong hand is with both corruption & AAP."
Meanwhile, Janata Dal United (JDU), a former BJP ally for 17 years, has also reached out to support the Kejriwal-led AAP. "We want Arvind Kejriwal to pass the floor test. I don't think Congress or BJP will do anything to alter that, they are too scared," JDU leader Ali Anwar said.