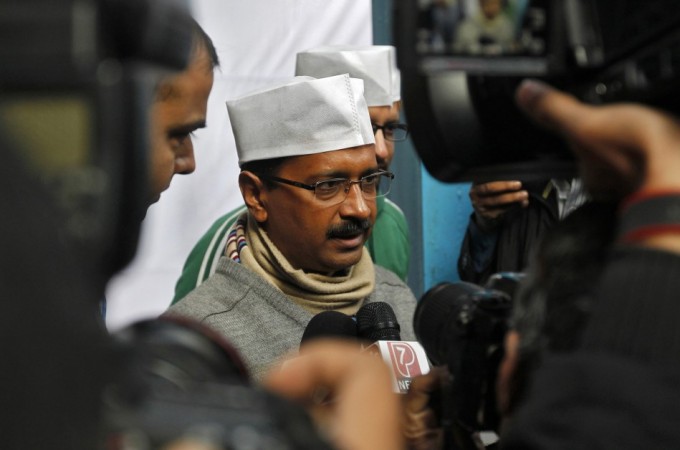 Despite his spurn for personal security, Delhi Chief Minister Arvind Kejriwal will get top level Z-plus cover from the Uttar Pradesh government.
At least 36 security personnel, including National Security Guards commandos, will shield the CM day and night at his Kaushambi residence in Ghaziabad, after Kejriwal and his Delhi cabinet colleagues were nearly ambushed by a crowd at their first 'Janta Darbar' outside the Secretariat on Saturday.
"I received orders to provide Z category security to Delhi CM, however, he is refusing it. We still have to obey the orders," Ranvijay Singh, CO Indirapuram police station, told ANI.
As per a PTI report, the Aam Aadmi Party (AAP) president has been given a hidden security cover by the Union Home Minister Sushil Kumar Shinde, who had revealed that Kejriwal was being watched over by security men 'without his knowledge'.
"He needs security to keep questionable elements in crowds away from him," Delhi Police source told the news agency hinting at the AAP office attack, a kilometer away from Kejriwal's residence.
The AAP's office was attacked and vandalized by 30 people last week to protest against a remark by AAP leader Prashant Bhushan on calling for a referendum in Kashmir on the army for internal security.
However, the Delhi CM again refused to be protected by security personnel on the argument that it symbolized 'VIP culture'. "We have decided to provide him with 24-hour Z category security," Ghaziabad police officer Dharmendra Singh said, citing an order from UP Chief Minister Akhilesh Yadav.