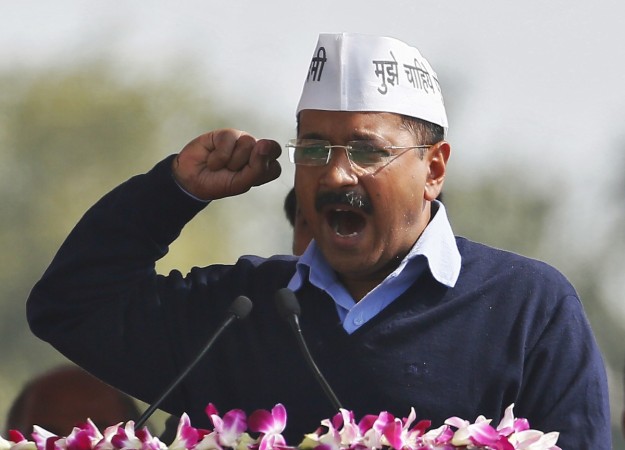 Delhi's Arvind Kejriwal is set to be the first Indian chief minister to become a part of Madame Tussauds, after Prime Minister Narendra Modi was recently measured for the same. Kejriwal's life-like wax statue will be exhibited at the London centre and the upcoming Delhi museum.
Wizcraft International Entertainment Private Limited, which is Madame Tussauds' Indian partner, had written to Kejriwal in January asking him to be part of the famous tourist attraction. According to the Hindustan Times, the company had written to him saying that they wanted to include him because of his "astounding work in the political sphere of India." The statue will also be travelling to various locations.
Kejriwal accepted a request from Madame Tussauds' office, Saurabh Bhardwaj, MLA, secretary and spokesperson of Aam Aadmi Party confirmed to the International Business Times India. A Madame Tussauds museum will also be set up in Delhi next year, the request for which has been sent to the Art and Culture section of the Delhi Tourism Department, he added. A team of experts from the London-based wax museum will be visiting Delhi next month to take Kejriwal's measurements.
Recently, the wax museum's office released a video where their experts were seen measuring Modi for his wax statue. The life-like statue will be exhibited in Hong Kong, Singapore and Bangkok, NDTV reported.
Other famous Indians like Mahatma Gandhi, Indira Gandhi, Amitabh Bachchan, Shah Rukh Khan, Salman Khan, Aishwarya Rai, Kareena Kapoor, Madhuri Dixit, Hrithik Roshan and Sachin Tendulkar have also been immortalised by the wax museum.