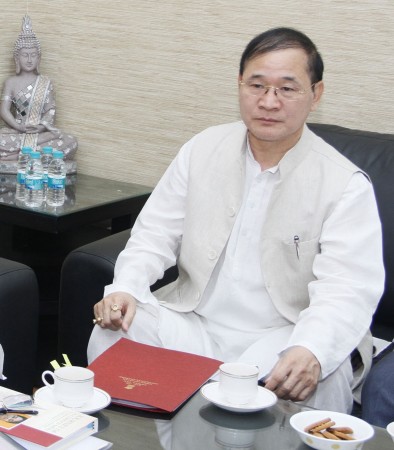 Nabam Tuki resigned from the post of Arunachal Pradesh chief minister on Saturday. Pema Khandu is now set to be sworn in as the new chief minister of the state.
"Governor of Arunachal Pradesh will decide whether the floor test will happen now or after swearing-in," Pema Khandu told CNN-News18.
Pema Khandu was earlier elected as the chief of Congress legislative party in Arunachal Pradesh after Chief Minister Nabam Tuki resigned from the post ahead of the floor test that was scheduled to take place on Saturday.
Khandu is expected to win the floor test as he has support of 44 MLAs. At least 15 rebel MLAs are expected to vote in favour of the new chief minister Khandu.
Earlier reports said that apart from Khandu, Chowna Mien and former chief minister Mukut Mithi, who is a Rajya Sabha MP, were the top chief ministerial candidates. Tuki was expected to resign after the floor test.
The governor of the state, Tathagat Roy, had refused on Friday to give Tuki an extension of 10 days for the floor test. Tuki had reportedly said that his MLAs are out of state.
Meanwhile, Kalikho Pul, the Bharatiya Janata Party (BJP)-backed chief minister who was dismissed after the Supreme Court reinstated Tuki's government, on Friday said that 35 MLAs would vote for him.