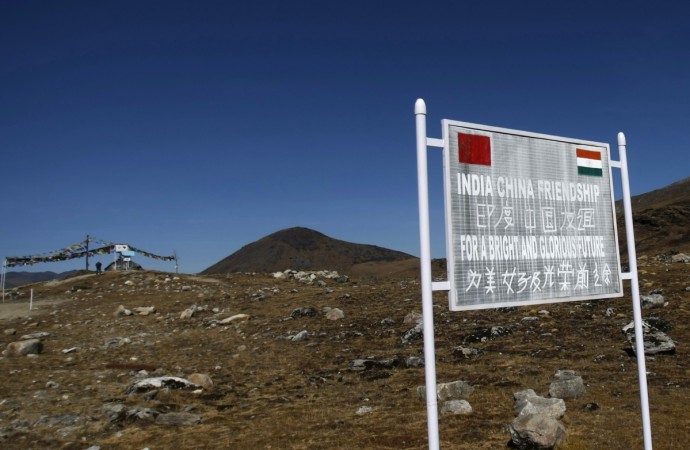 At least 250 soldiers of China's People's Liberation Army (PLA) reportedly spent three hours in Yangste in Arunachal Pradesh's East Kameng district on Thursday. Beijing claims the region in Indian territory is part of China.
The Indian Army confirmed the intrusion, calling it a "temporary transgression" by the patrolling party of China's People's Liberation Army (PLA), Deccan Chronicle reported. The Indian Army has said it will lodge a protest with China soon.
There have been several incidents of transgression by the PLA into Indian territory as China claims several regions along the Line of Actual Control (LAC) as its own. The Chinese Army has entered inside the Indian territory at least 228 times in 2010, 213 in 2011, 426 in 2012, 411 in 2013 and 334 up to August 4, 2014, India Today reported.
The United States has also taken note of the tensions between the two nations in a report submitted by the Pentagon to the Congress, according to Deccan Chronicle.
"Tensions remain with India along their shared 4,057-km border over Arunachal Pradesh (which China asserts is part of Tibet and therefore of China), and over the Aksai Chin region at the western end of the Tibetan Plateau, despite increases in China-India political and economic relations," the Pentagon said in its report.
"We have noticed an increase in capability and force posture by the Chinese military in areas close to the border with India," US deputy assistant secretary of defence for East Asia Abraham M Denmark had said after the report was submitted.
The intrusion on June 9 happened amid China's opposition to India's entry to 48-nation Nuclear Suppliers Group (NSG) without signing the Non Proliferation Treaty (NPT). However, this cannot be said the Chinese Army's transgression was in response to the NSG issue, sources told NDTV.