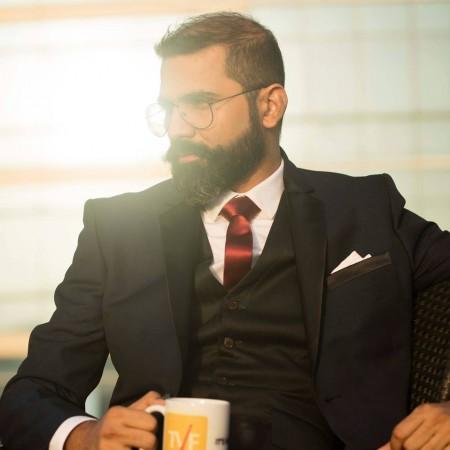 Arunabh Kumar, who was accused of harassment and molestation in April, stepped down as the chief executive officer (CEO) of The Viral Fever (TVF) videos on Friday. The online digital entertainment channel has announced that Dhawal Gusain will replace Kumar as CEO of TVF.
Several women had accused Kumar of harassing them, following which a case was filed against him at a police station in Andheri East on March 29. In April, the Dindoshi Sessions Court in Mumbai granted him interim relief from arrest.
"A lot has happened in the last three months which has mentally and emotionally drained me. However, I have faith and confidence that eventually truth will prevail... In the wake of the recent personal attacks, what really breaks me is the blemish on the brand's true promise. I have therefore taken the decision to step down as the CEO of TVF," Kumar said in a note posted on his Twitter handle.
I have decided to step down as #TVFCEO pic.twitter.com/JKY5X7NL54

— Arunabh Kumar (@TheQtiyapaGuy) June 16, 2017
A woman had earlier complained that Kumar tried to get close to her and also touched her in an inappropriate way when she worked for the TVF. She also alleged harassment at the workplace. A chargesheet was filed against Kumar under IPC Sections 354, 354A (sexual harassment) and 509 (outraging the modesty of a woman) at the MIDC Police Station in Andheri.
A separate case alleging sexual harassment at workplace in 2014 was also filed by another woman against the former TVF CEO before the Versova police . The police is yet to file a chargesheet in the case.
TVF rubbished all allegations against Kumar in a statement that read: "The article is completely ludicrous and defamatory against TVF and its team. All the allegations made against TVF and its team in the article are categorically false, baseless and unverified. We take a lot of pride in our team and in making TVF a safe workplace that is equally comfortable for women and men. We will leave no stone unturned to find the author of the article and bring them to severe justice for making such false allegations."
Kumar said in his post that he will continue to mentor the content team and that Gusain would take over as the CEO of the company.
"Dhawal has a sharp business acumen and, together with our leadership team, will keep working tirelessly to scale TVF to greater heights and bring a renewed ambition and zeal to make TVF the best place to work at, for both women and men," he said.
Gusain has been associated with the entertainment channel as its chief operating officer since 2015. He completed his BTech from IIT Kharagpur and MBA from Stanford Graduate School of Business. Gusain has worked with several companies across different sectors and locations in India and the US.