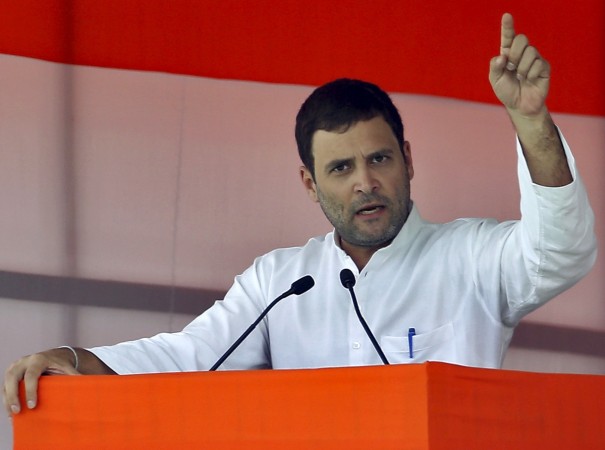 Congress vice-president Rahul Gandhi took on Prime Minister Narendra Modi on Thursday, criticising his "deafening" silence on alleged corruption in the Delhi and District Cricket Association (DDCA).
Gandhi demanded that Modi order an inquiry into the affairs of the DDCA and take necessary action.
"During campaigning in the 2014 Lok Sabha elections, Modi-ji said na khaunga na khaane doonga (neither will I indulge in corruption, nor allow anyone else to indulge in it). But now people from his own party are shown the door when they raise corruption issues," IANS quoted him as saying.
"Ab Modi-ji jawaab dein... (Let Modi reply to the issue now)," added the Gandhi scion.
He also slammed Modi over the suspension of Bharatiya Janata Party MP Kirti Azad after he alleged corruption in the Delhi cricketing body under the tenure of Finance Minister Arun Jaitley as its head.
Meanwhile, BJP veterans LK Advani, Yashwant Sinha, Murli Manohar Joshi and Shanta Kumar have decided to raise the issue in the party forum, NDTV reported.
This comes after the suspended Darbhanga lawmaker urged the BJP elders to look into the matter.
The BJP suspended Azad on Wednesday after accusing him of plotting with the Opposition parties in a bid to embarass the saffron party's members.