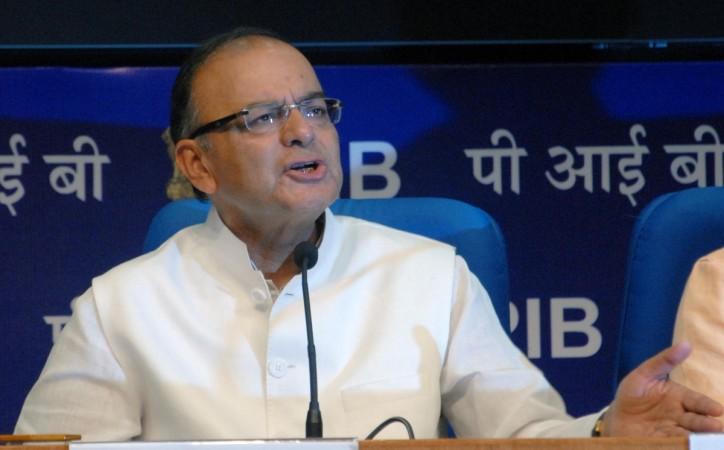 Finance
minister Arun Jaitley said on Wednesday that about 30 crore landless people will get jobs in the industrial corridors following amendments to the land acquisition bill.
"I want to make a special mention of poor, dalits, tribals, backwards, those who are landless. The Land Acquisition Bill we are bringing, as per that the industrial corridors which would be set up in the country, those backward people, the 300 million landless people would get employment opportunities," Jaitley said, according to India Today.
Earlier in the day, Prime Minister Narendra Modi launched a bank with a corpus of Rs 20,000 crore to extend credit of up to Rs 10 lakh to small businesses and regulate micro-finance institutions, to promote their growth, add to the country's output and create jobs, reports IANS.
The move is aimed at benefiting some 58 million small businesses in the country, who account for a mere four percent of institutional funding, despite employing over 120 million people, many from unprivileged strata of society, the officials said.
The prime minister also used the forum to announce relief for farmers after the recent rains that are feared to have damaged some standing crops. The input subsidy has not only been enhanced by 50 percent, but it will also be extended even if 33 percent crops are destroyed against 50 percent now.
On the new banking scheme, Modi said he was delivering on a promise made. "After 'banking the un-banked' with the Jan Dhan Yojana, it's time to 'fund the unfunded'," he told the event to launch what is formally called the Micro Units Development and Refinance Agency - Mudra.
"Mudra is our innovation of funding the unfunded," the prime minister said.
The initiative will also lay down the norms for responsible financing
practices for micro-finance institutions so that the small businesses do not face hardship over indebtedness, while getting a fair environment for repayment.