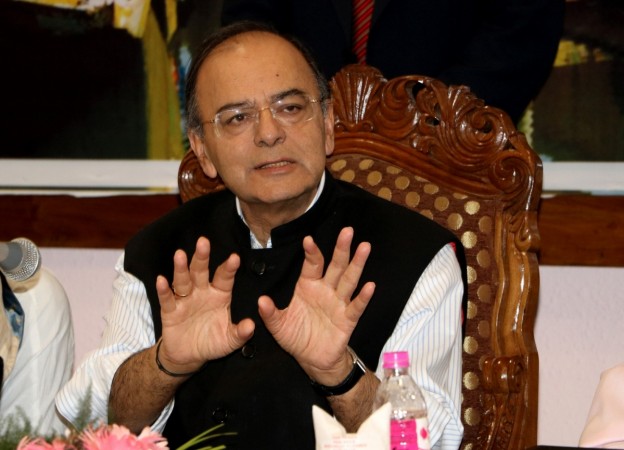 The Bharatiya Janata Party (BJP) government has broken the nexus between banks and large defaulters in a move to clean up the banking system, said Union Finance Minister Arun Jaitley.
The calim followed the Congress party's criticism that the central government favours select industrialists. Jaitley rejected all the allegations and hit back at the Congress, blaming the UPA dispensation for the non-performing asset (NPA) mess of state-run banks, the Times of India reported.
"Under the new Insolvency and Bankruptcy Code brought by the government, cases have been instituted in the NCLT for time-bound recovery from 12 largest defaulters in six-to-nine months in NPA cases of Rs 1,75,000 crore. Cases for recovery of NPA dues from assets of these big defaulters are under way at various stages," Jaitley said.
In a blog post, the finance minister wrote that between 2008 and 2014, public sector banks loan book swelled up. It increased from Rs 18.16 lakh crore in 2008 to Rs 52.15 lakh crore in 2014.
"Between 2008 and 2014, public sector banks disbursed disproportionate sums of loans to several industries. The public needs to ask the rumour mongers at whose behest or under whose pressure were such loans disbursed. They should also be asked that when these debtors delayed in repayment of their loans and interest thereon to public sector banks, what decision was taken by the then government," Jaitley said in the blog post.
Jaitley criticised the UPA government and said that despite repayment not being regular when the UPA was in power, banks continued to keep defaulters as non-NPA account holders by restructuring them.
"Rather than taking a firm decision with regard to such debtors, the then government, through relaxation by banks in loan classification, kept these defaulters as non-NPA account holders," he added.
The FM highlighted recent capital infusion plan announced by the government and said: "The reason for giving capital to banks is that these banks may become mazboot (strong), rather than mazboor (hard pressed)."
Last month the government said it will recapitalise state-owned lenders with Rs 2.11 lakh crore over the next two years. "Through these strong steps taken over the last three years, not only have the problems received as legacy been addressed but reforms for rebuilding the strength of public sector banks have been boosted," Jaitley said.