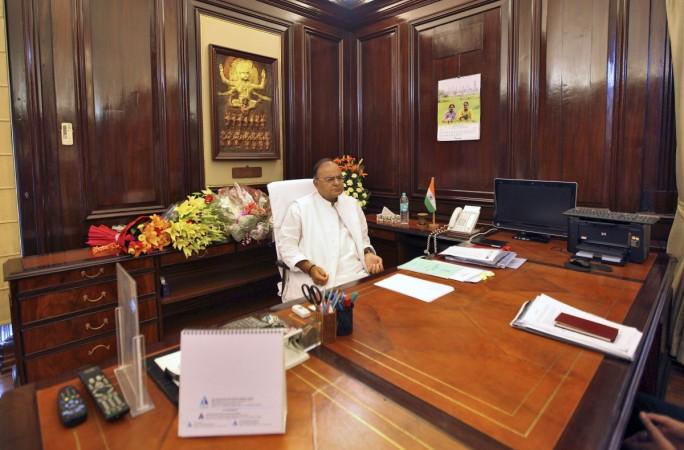 Finance Minister Arun Jaitley said that the government would focus on fiscal prudence over "mindless populism" for the Union Budget to be presented on 10 July.
"If you indulge in mindless populism you burden the exchequer... you convert yourself into a high taxation society. It does not work. Therefore if you have to follow a path of fiscal prudence, (you should) have a certain amount of discipline," Jaitley said, while addressing a function at the Institute of Chartered Accountants of India (ICAI) on Tuesday.
Jaitley said that the main challenges for the new government was that of a high fiscal deficit, high inflation and the impact of the Iraq crisis on the economy, Press Trust of India reported.
Here are some of the issues Jaitley addressed and gave solutions for:
Challenge: Attracting Investment
Jaitley said that the world suspects that India does not have a stable tax regime which in itself has dissuaded investors. He touched the issue of "tax terrorism." "Just as policy paralysis was unknown to our governance vocabulary, the other new addition which I have been reading comments from independent observers...is tax terrorism," he said.
Solution: Bold Decisions, Overall Improvement
Jaitley hinted at making "bold decisions" to improve the credibility of the Indian economy. He said that there is now hope in the investment scenario after four years of pessimism, and that "bold decision-making is now possible."
He also gave an all-round solution to improve economic credibility and bring in investment. "Your infrastructure should be supportive, your decision making has to be quicker, your taxation regime has to be reasonable and the prospect of profitability has to be there," he said.
Challenge: Rain Deficit and Food Inflation
The late monsoons have caused food inflation to reach almost 10 percent, with the prices of onions rising rather steeply because of artificial scarcity. Jaitley said that though the rate of inflation (wholesale price index-based) was lower than last year, it was still "beyond the acceptable limit." WPI-based inflation went up to 6.01 percent in May.
Solution: Management
While the Centre is already taking steps to deter artificial scarcity by asking states to crack down on hoarders, Jaitley said that management is the key to check food price rise. "We have a huge amount of food. We have no scarcity and we are in a position to manage it. I think if we decide to go on that path, growth rates are going to pick up," he said.
Challenge: Fiscal Deficit
Citing fiscal deficit, which stood at 45 percent of the budget estimate in the months of April and May, Jaitley said that it was an impediment to growth. "Fiscal deficit is a major challenge. The growth has slowed down," he said.
Solution: Fiscal Discipline
Jaitley pressed for fiscal discipline to check fiscal deficit. "Now India needs certain amount of fiscal discipline, and there is hope that bold decisions will be taken now," Jaitley said.