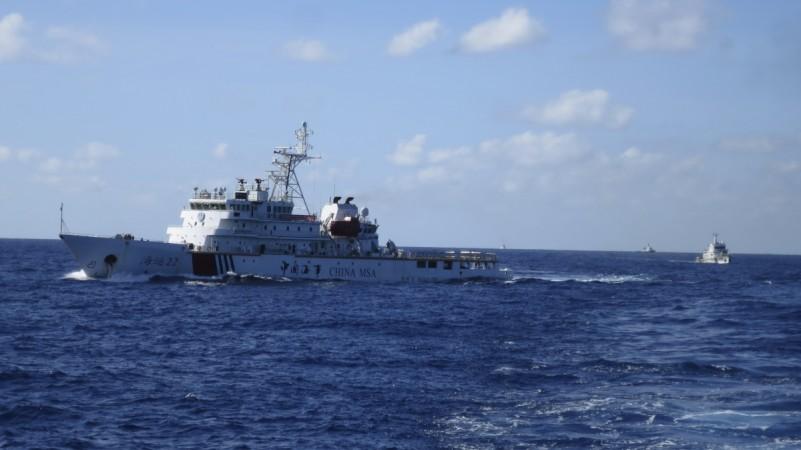 China snubbed the United States for interfering in its construction of a controversial artificial island in South China Sea, stating that the "biased" and "irresponsible" remarks will not stop it from its undertaking.
China is reportedly building an artificial island large enough for an airfield in the South China Sea, which is being seen as a move to impose greater dominance in the disputed region.
The United States had called on China to discontinue its land reclamation project, but the latter has dismissed it as an "irresponsible remark."
"I think anyone in the outside world has no right to make irresponsible remarks on China-related activities," Reuters quoted Foreign Ministry spokeswoman Hua Chunying as saying.
The US military spokesman Lieutenant Colonel Jeffrey Pool had asked China to stop the land reclamation activity and "engage in diplomatic initiatives to encourage all sides to restrain themselves in these sorts of activities."
China defended the project claiming that the island was being built to improve living conditions of its personnel and to "fulfil international responsibilities."
"The construction-related activities undertaken by China on the islands are primarily to improve the living conditions of personnel stationed there and to better fulfil our international responsibilities and obligations in terms of search and rescue and the provision of public services," Chunying said.
An officer from China's People's Liberation Army has also sent out a harsh message to the US, in effect, asking it to "stay out of it."
"The US is obviously biased considering that the Philippines, Malaysia, Vietnam have already set up military facilities," PLA Major General Luo Yuan told China's Global Times. "China is likely to withstand the international pressure and continue the construction, since it is completely legitimate and justifiable."
A US defence weekly had published a report on 20 November stating that China was reclaiming land at Fiery Cross Reef in the Spratly Islands to a land mass large enough for a 3,000-metre-long airstrip.
"The land reclamation at Fiery Cross is the fourth such project undertaken by China in the Spratly Islands in the last 12-18 months and by far the largest in scope. China has built new islands at Johnson South Reef, Cuateron Reef, and Gaven Reefs, but none are large enough to house an airstrip in their current form," defence publication IHS Jane's Defense said in its report.
The Spratly Islands are claimed by six nations including Brunei, China, Malaysia, the Philippines, Taiwan, and Vietnam.