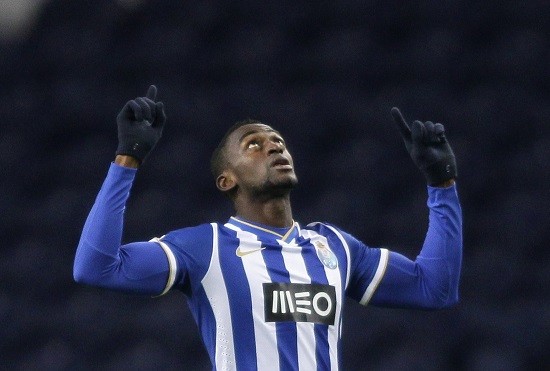 Arsenal are seriously considering a bid for FC Porto striker Jackson Martinez in the January transfer window.
The Gunners are in the transfer market for a striker, and with Theo Walcott, one of Arsene Wenger's fall-back options for the centre-forward spot, ruled out for the rest of the season with a serious knee injury, that need has, if anything, only risen.
Olivier Giroud has been carrying the central striker burden pretty much on his own all season, with the Frenchman finally breaking down at the end of last year with an ankle injury.
Nicklas Bendtner, the readymade replacement, duly went on to strike the winner against Cardiff late on in the English Premier League, only to turn his ankle which has ruled him out for a while.
Lukas Podolski is still to convince as a central striker, and even with Giroud expected to be back for Arsenal's Premier League game against Aston Villa at the weekend, Wenger is thought to be looking closely at the possibility of bringing in the right striker during the January transfer window.
Arsenal have made an enquiry into Martinez, and will consider making an offer, if Wenger's loan bid for Real Madrid youngster Alvaro Morata fails to materialise, according to the Daily Mail.
Martinez has long been linked with a move to the English Premier League, with Chelsea also thought to be keen admirers of the Colombian international.
The 27-year-old reportedly has a £33.2 million release clause in his contract, and only last week revealed his admiration for Arsenal.
"I cheered for Arsenal when I was a kid -- I love their style of play," he was quoted as saying by the Daily Mirror.
"It's flowing and open with a lot of first touch passes. It would be suitable for a player like me.
"If I get a chance to play for a high level club like Arsenal I wouldn't hesitate to accept it."
Wenger is unlikely to make a big-money move in January, but then if Arsenal's striker crisis refuses to relent, the Frenchman might have no choice but to pull the trigger and bring in a premier striker, six months before he would have preferred.