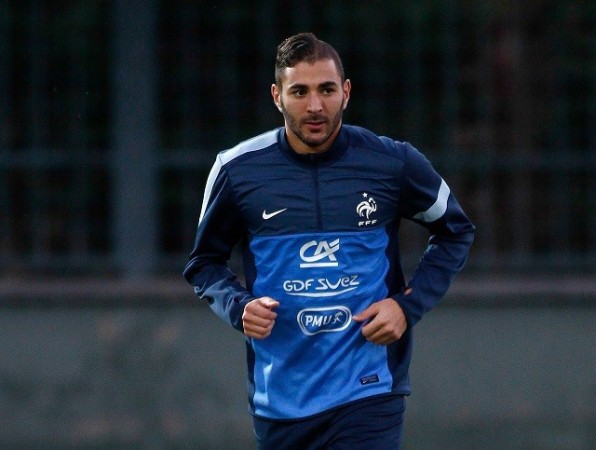 Arsenal will probably go in for a striker when the transfer window reopens in January, even with the stellar form shown by Olivier Giroud in the first month or so of the season.
There is little doubt that Arsenal are short in the central striking department, and unless Nicklas Bendtner suddenly becomes as good as he thinks he is, then Wenger will need reinforcements in that position come the start of next year.
A name that Arsenal were constantly linked with in the summer and has been over the years is Karim Benzema.
Wenger is a well-known admirer of his fellow Frenchman and despite now being the first-choice striker at Real Madrid, he is being linked with a move away from the Bernabeu.
Benzema has not received the greatest of ovations from Real fans this season and could be allowed to leave if Real, as some predict they will, bid for a striker in the January window.
That new player that could come in could be Luis Suarez or even Radamel Falcao, with some reports claiming the Colombian is unhappy at Monaco.
If a player of Falcao or Suarez's ilk does come in during the winter window to Real, then the possibility of Benzema leaving does increase considerably.
Wenger is keeping tabs on the situation, according to reports in France, and is ready to make a quick move for the French international if the possibility opens up.
Benzema does polarise opinion quite a bit and how good a fit he will be at Arsenal is anybody's guess, particularly with Giroud, who has had difficulties establishing a place in the France starting XI due to Benzema's presence, in the side.
However, there is no better manager around to improve a player and get the best out of him than Wenger and if the Arsenal boss can work his magic again on Benzema, then it could turn out to be a masterstroke.
Meanwhile, Wenger took time out to praise Arsenal's goalscorer in the League Cup win over West Brom - Thomas Eisfeld - comparing the young German to a certain Arsenal legend who goes by the name of Robert Pires.
"He is a Pires type," Wenger told Arsenal Player. "He appears to be in the box without being noisy and appearing suddenly. When he is there, he finishes well.
"He has that kind of quality that some midfielders have - not many. They have the timing to get in dangerous situations. When they have those dangerous situations, they are like snakes. They bite you to death because they don't miss their first touch.
"He's cool enough in front of goal and he finishes well."