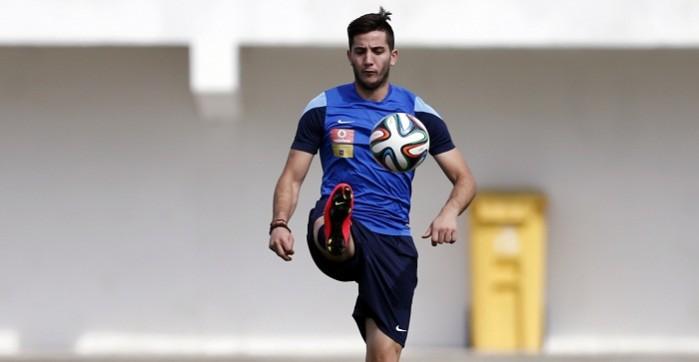 With Arsene Wenger admitting he would bring in a new centre-back, as long as he finds the right player, rumours of impending signings were bound to hit that top level.
And, expectedly, the Gunners are being heavily linked with a move for Liverpool defender Daniel Agger, while Wenger is also reportedly keen to beat out competition from the likes of Roma, Juventus and Napoli to the signature of Konstantinos Manolas.
With Thomas Vermaelen departing for Barcelona, Arsenal are certainly short in the centre-back department, even if Calum Chambers showed he can fill that role admirably.
Wenger revealed he would sign a new defender if he could find the right one, while also giving praise to Chambers, who he believes is capable of competing for a first team place with the likes of Per Mertesacker and Laurent Koscielny.
Several names have been linked over this summer transfer window, including Fabian Schar of FC Basel and Manchester City defender Matija Nastasic.
Agger is another player who is reportedly under consideration from Wenger, with the Denmark international reportedly telling Liverpool he wants to leave the club this summer after falling down the defensive pecking order.
And Arsenal could be set to replace the experienced Vermaelen with an equally experienced defender in Agger, according to CaughtOffside, who claim the North London side have agreed on a £12 million fee with Liverpool.
After last summer's Luis Suarez debacle, it is hard to fathom Liverpool letting go of another of their players to Arsenal, even if Agger has found himself on the fringes of the first team of late.
Brendan Rodgers played down the Agger exit reports, insisting the Denmark international was currently busy recovering from a knee injury sustained during preseason.
"I saw some stories on Agger, but we haven't had any enquiries," Rodgers said after seeing his side dismantle Borussia Dortmund in a preseason friendly at Anfield on Sunday. "Daniel is still getting some work done on his knee. He's been unfortunate since the tour of America, but we haven't had anything, no offers."
It would certainly be a smart buy from Wenger if he could persuade Liverpool to sell their defender; but the chances of the Reds allowing Agger to sign for a direct title rival does look unlikely.
Which would, in turn, make the next central defender to Arsenal rumour more likely. According to Tuttomercatoweb, Wenger has turned his attentions towards Manolas of Olympiakos.
Juventus have been heavily linked with the Greece international defender this summer, with the Italian champions unable to come to an agreement over a transfer fee as Olympiakos hold out for a fee of around €15 million, pretty much the same price that Arsenal have reportedly agreed with Liverpool to sign Agger.
Manolas was quite impressive for Greece in the 2014 FIFA World Cup in Brazil, but it remains to be seen just how he makes the step up from the Greek league.