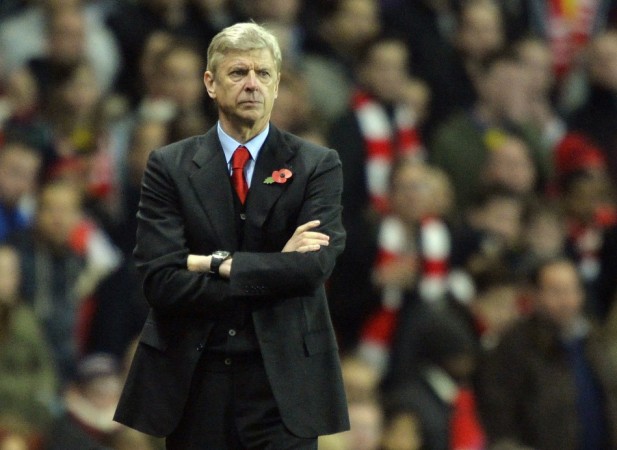 Arsenal are reportedly looking to splash more cash on transfers this summer as the club attempts to bring in midfielder Lars Bender from Bayer Leverkusen.
Despite having already signed the likes of Alexis Sanchez (Barcelona) and Mathieu Debuchy (Newcastle United) for a combined transfer fee of over £40 million, Wenger is keen on getting a new holding midfielder to strengthen his side.
However, after talks with Real Madrid over the transfer of Sami Khedira seems to have broken down, the Frenchman has reportedly set his eyes on Bender, who is believed to be available for around £15m, according to the Daily Star.
The 25-year-old, who is known for his robust tackling, has reportedly impressed the Arsenal scouts with his excellent work ethic and energy on the pitch. Bender, who has made 17 appearances for his country so far, missed the chance to represent Germany in the 2014 World Cup due to a thigh injury.
Wenger has already expressed his admiration for German players and their approach to football.
"They are close to an English mentality but I must say we do not look too much at the nationality of a new signing. What is for sure is that the German championship is hard physically as well and it is easy for them to learn the language here, they learn it very quickly," Wenger said.
Meanwhile, the Gunners will reportedly need to fork out £24 million up front if they want to sign Sporting Lisbon midfielder William Carvalho, according to ESPN.
Earlier reports indicated that Sporting had remained firm on their asking price for Carvalho, rejecting Arsenal's bid of €30 million (£24 million).
But it is now believed that the Gunners' bid for the 22-year-old was rejected because they had proposed to make the payment in two instalments.
Sporting only own 60% of the player's right (with another company, BES, owning the other 40%), and due to this, they were refusing to accept anything lower than the €45 million (£35.6) in Carvalho's release clause.
However, the Portuguese side are reportedly ready to sell the player for a lesser fee now, provided Arsenal pay them €30 million up front.