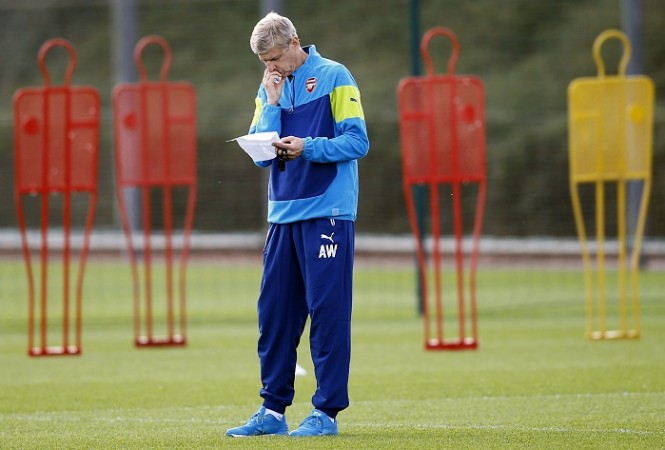 Arsene Wenger probably knows he needs to bring in a solid defensive midfielder just to give his defence that extra protection, after Arsenal's poor defensive displays in the early part of the season.
While injuries have also played their part in Arsenal's defensive struggles, there is little doubt that the back-four, or in most cases, the back-two with the fullbacks pushed up way forward, is left horribly exposed on the counter-attack.
To avoid that particular problem from recurring in every game, particularly the big ones, Arsenal need a defensive midfielder who can stop the momentum of the rival team's attacks.
Wenger has been linked with moves for the likes of Lars Bender, Morgan Schneiderlin and William Carvalho.
However, Wenger could not quite fashion a transfer for either of them in the summer transfer window, and the Arsenal manager is ready to look elsewhere with Brazil international Romulo coming firmly into the picture.
The Spartak Moscow midfielder has become Wenger's number one midfield target for the January transfer window, and the Arsenal manager is ready to throw in Yaya Sanogo in order to sweeten the deal, according to the Daily Express.
Following the arrival of Danny Welbeck, Arsenal have plenty of attacking options at the moment, despite the injury to Olivier Giroud, who will return in the New Year anyway, and Wenger is ready to allow Sanogo to go on loan to Spartak Moscow if it helps secure the signature of Romulo.
According to the report Arsenal are willing to bid £9.5 million plus the loan option of Sanogo to land the 24-year-old defensive midfielder.
The Brazilian is Wenger's kind of player, as he is not just a defensive screener, but he can pass the ball as well.
Romulo, though, did suffer a serious injury recently with Spartak Moscow, an injury which kept him out of action for over a season, and the last thing Arsenal need is a player with an iffy fitness record.
Too many players have been on the treatment table for Arsenal in recent years, and Wenger will have to think long and hard about that particular problem before firming his interest in Romulo and making that bid in the January transfer window.