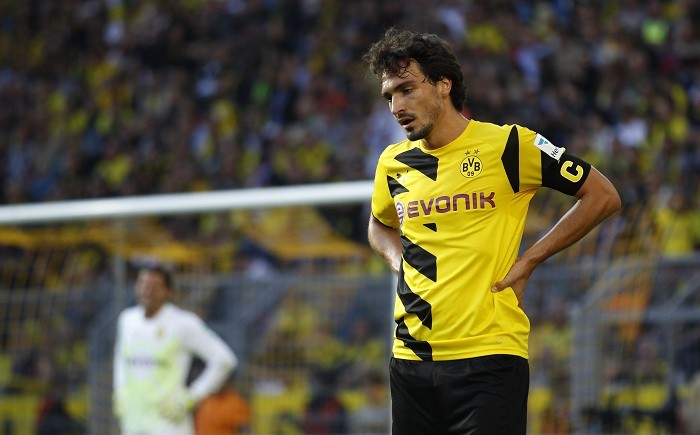 Arsenal manager Arsene Wenger's biggest priority in the January transfer window will be to sign a central defender, and there have been several names doing the rounds.
However, the prized and most exciting one remains Mats Hummels, and according to the Daily Express, Wenger is ready to steal a march on the rest of the we-want-Hummels-at-our-club interested parties by making a £32 million bid for the Borussia Dortmund defender.
Hummels recently came out and said he envisages playing at Dortmund for the rest of his career, but that has not stopped the rumours, with the likes of Barcelona, Manchester United and Arsenal all remaining keen on the Germany international.
Borussia Dortmund have not got off to the greatest starts in the Bundesliga this season, a season which has seen Hummels face a few injury problems, and Wenger could tempt the 25-year-old into a new adventure in the English Premier League.
Arsenal are as desperate as any club in Europe at the moment for a central defender, with Laurent Koscielny and Per Mertesacker their only established centre-backs.
Calum Chambers is the third-choice central defender at Arsenal, but the 19-year-old is currently the first option at right-back for Wenger due to Mathieu Debuchy's long-term injury.
That leaves Arsenal in a seriously iffy situation if one of Koscielny or Mertesacker breaks down. Indeed, Koscielny came back early from international duty with France with an Achilles problem and Wenger might be forced to play left-back Nacho Monreal or the raw Isaac Hayden at centre-back with Chambers suspended for the game against Hull City.
It remains to be seen if Dortmund will even consider selling Hummels during the January transfer window, even if a considerable bid of £32 million is made by Arsenal.
Another matter to consider is if Wenger will be able to fork out such an amount in January, with a report in the Telegraph suggesting the Arsenal manager only has £20 million at his disposal during the winter transfer window.
The Arsenal Supporters' Trust are set to question Ivan Gazidis and Wenger during the club's AGM on Thursday, and one of the primary questions will be the team's inability to sign a defender when it was clear they needed one.
According to the Arsenal Supporters' Trust, the club have should have £40 million available to spend during the January transfer window, even of the club are likely to put the figure more around the £20 million mark.
"The AST estimates that spare cash available for investment during the summer is approximately £40 million," the group said in a statement. "The manager's ability is now firmly and unequivocally in the spotlight."