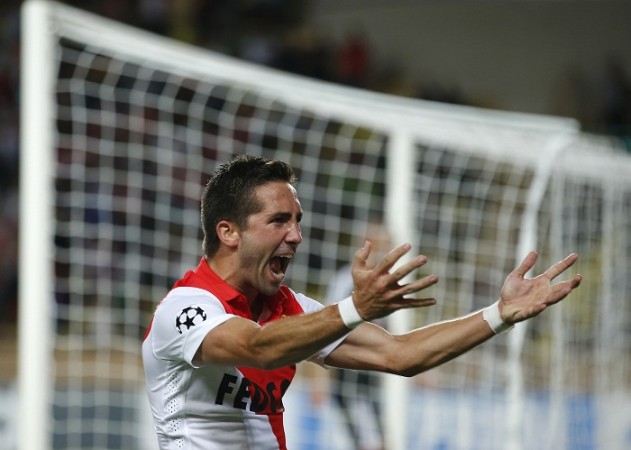 Joao Moutinho is latest midfielder being linked with a move to Arsenal , with Arsene Wenger reportedly considering a bid to bring in the Portuguese either during the January transfer window or at the end of the season.
Moutinho has flirted with a move to the English Premier League quite a few times in the past, with Tottenham, Chelsea and Manchester United all coming close to inking the signature of the Portugal international at one point or another.
However, that Premier League move has not materialised as yet, with the midfielder currently plying his trade in Monaco following a transfer from FC Porto in the summer of 2013.
With Monaco reducing their spending considerably, after that initial spree, Moutinho is one of the few high-profile names left at the French club, and has been tipped to leave as well.
Arsenal need a midfielder who can play in the deep role, and according to the Daily Express, Moutinho is seen as a replacement for Mikel Arteta, who is getting on in years, and a bid of around £30 million should secure his services.
While Moutinho is undoubtedly a talented footballer, it is questionable if the Portuguese is the kind of midfielder that Arsenal need at the moment.
Moutinho can play in a deep-lying role, but he is not your typical defensive screener, with Arsenal requiring someone more physical and tackle-happy – if Wenger was happy with that kind of player, then the option of using Jack Wilshere in that role is always available.
Yes, that physicality in defensive midfield can be overplayed sometimes, but with the amount of ball-hugging playmakers that Arsenal have, there is no doubt that the English Premier League side could use a real bruiser in the middle of the park; someone who can make those necessary tackles, add a little bit of size in the lineup, and, crucially, nip those quick counter-attacks in the bud.
Wenger has repeatedly said he does not believe he needs a player of that ilk, but results and, particularly, the manner of the results would suggest otherwise, which is probably why the Gunners have been linked with the likes of William Carvalho, Morgan Schneiderlin and Lars Bender, who, while being able to play the ball pretty well, are also not too bad when it comes to stopping it.