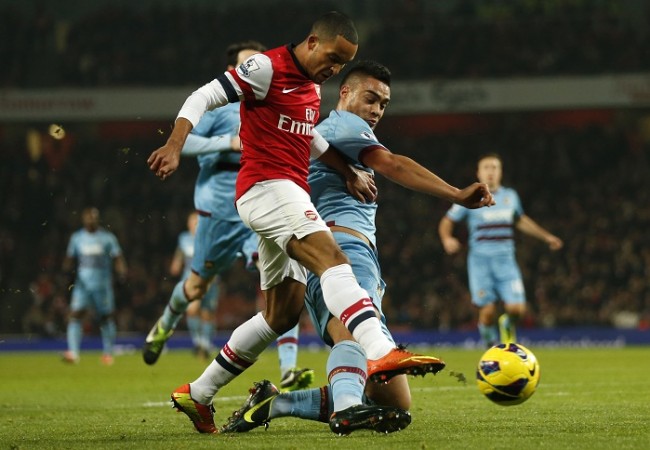 As Arsene Wenger scours Europe to sign a central defender that will give them that much-needed depth in the position, the manager could end up signing a player plying his trade not too far away from Arsenal.
While Kostas Manolas and Fabian Schar have been some of the names linked with a move to the Emirates over the summer, Wenger could be ready to pry Winston Reid from fellow Londoners West Ham United.
The Arsenal manager needs to bring in an extra central defender following the departure of Thomas Vermaelen to Barcelona, and Wenger has reportedly been keeping tabs on Reid, according to the Times.
Reid is an established centre-back in the Premier League and will certainly have no issues adapting to life at Arsenal. The New Zealand international will bring a little more physicality to the back-four as well, and could prove to be an asset.
However, the closer the transfer window comes to slamming shut, the more unlikely West Ham are to allow one of their more important players to leave. If Wenger is planning on making a move for Reid, then the manager would want to put in a bid as soon as possible, allowing West Ham to find a replacement, if they do accept an offer.
Meanwhile, Wenger has insisted he has no regrets about letting Cesc Fabregas sign for Chelsea this summer. Arsenal reportedly turned down the chance to re-sign their former skipper after it became clear Barcelona were looking to offload the midfielder.
Fabregas eventually ended up joining Jose Mourinho at Chelsea, with the Spain international impressing in his first Premier League game for his new club on Monday night against Burnley.
"It was [strange to see him playing for Chelsea]," Wenger admitted. "You have to accept that professional players move from club to club and it was difficult for me to see him leave us. After he has left us for one club, you accept the idea that he can move to some different clubs.
"Of course, it was a bit strange but he had a good game. I have no regret about [Arsenal not re-signing Fabregas] at all. My regret is that he left us."
Arsenal, of course, have plenty of players who can play in Fabregas' position – the main reason why Wenger chose not to bring back the midfielder – with Aaron Ramsey being the chief candidate.
"That's good in life -- somebody moves out and somebody else takes over," Wenger added. "Aaron Ramsey has a different style to Fabregas. He has developed into a player with huge potential and I think there is more coming out of Aaron Ramsey in the future. He's younger than Cesc and the potential is there to get more out of Aaron."