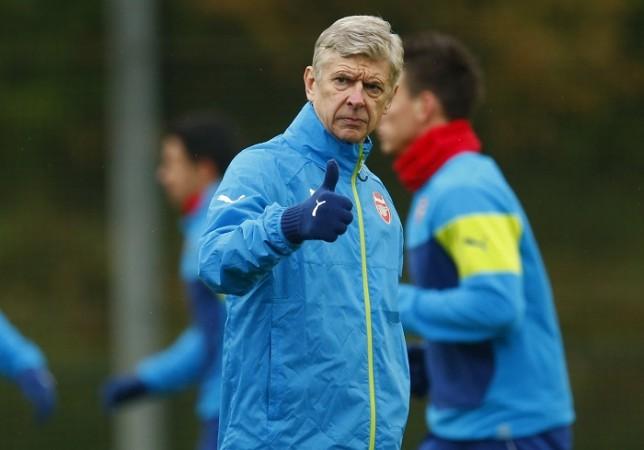 Arsenal manager Arsene Wenger is ready to continue his British revolution by making a January bid for Ipswich Town defender Tyrone Mings.
Wenger has gone about building a British core, which consists of Jack Wilshere, Kieran Gibbs, Calum Chambers, Danny Welbeck, the two summer signings, Alex Oxlade-Chamberlain, Aaron Ramsey and Theo Walcott, and Wenger is ready to add to that strong group by signing Mings, who has been linked with several other big English Premier League clubs including Chelsea.
Arsenal need a defender in the January transfer window, considering they are extremely short at the moment, with Nacho Monreal filling in as a centre-back on a number of occasions, following injuries to Mathieu Debuchy and Laurent Koscielny.
Wenger has identified Mings as the ideal candidate to be added in January, and is ready to offer £8 million to Ipswich Town, according to the Telegraph.
While Mings has played mainly as a fullback at Ipswich, at 6ft 3in, the 21-year-old has been tipped to become a central defender in the future, much like Chambers, who has done exceedingly well in that position whenever given a chance.
Arsenal could have an envious central defensive partnership for many years to come with Chambers and Mings, who has been dubbed as the "new John Terry."
Mings, who was named the Championship Player of the Month for September, is another player who came through Southampton's unparalleled system, before moving to Ipswich in 2009 as the Saints went into administration.
Wenger has had a lot of success in signing Southampton academy graduates, with Walcott, Oxlade-Chamberlain and Chambers all becoming England internationals. So, signing another player who learnt his trade at Southampton, will seem like good business for the Arsenal manager.
Ipswich Town have set a £10 million asking price for Mings, who only recently signed a new contract extension which keeps him at Portman Road until 2017, but according to the report, they will accept an £8 million offer.
Arsenal have been linked with several high-profile central defenders, including Mats Hummels of Borussia Dortmund and Aymeric Laporte of Athletic Bilbao.
However, signing Mings will continue the course that Wenger has taken of late of building a strong British core, who are likely to be at the club for several years.