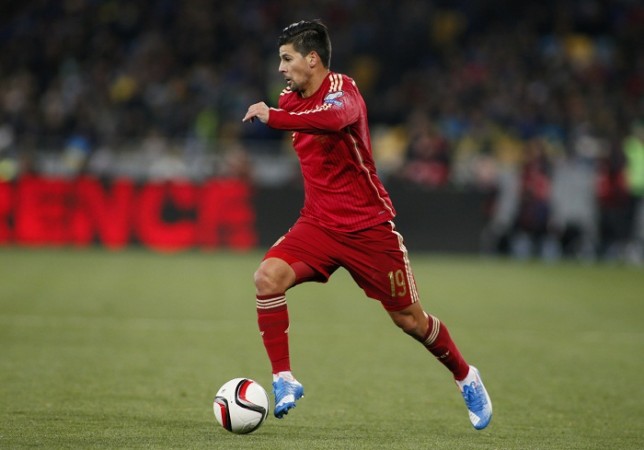 Arsenal are closing in on the signing of Celta Vigo forward Nolito, with the club all set to complete the move in the January transfer window.
After showing outstanding form this season for Celta Vigo, scoring eight goals and laying on five assists in 15 La Liga appearances, Nolito has been linked with moves to the English Premier League as well as former club Barcelona.
Barca were, initially, thought to be the frontrunners, but reports last week claimed Arsenal had opened talks with Celta Vigo over a possible move for Nolito in the January transfer window. And now, according to Barcelona-based newspaper El Mundo Deportivo, Arsenal are already talking about a contract with the 29-year-old striker.
Nolito has a £13million release clause in his contract, which Arsenal are reportedly willing to trigger, leading to reports that the club are already negotiating a contract with the player.
However, it is questionable if Arsenal need a forward most adept at playing out wide, even with the injury crisis that Arsene Wenger is currently deal with. Forward options are not really an issue for Arsenal, as Joel Campbell's form – Arsenal's sixth or seventh choice in the wide positions – has proved.
What Arsenal really require is a Robert Lewandowski kind of striker, but that seems next to impossible at the moment, and might not be required as well if Olivier Giroud retains his current form throughout the season.
Nolito also recently hinted he is set to sign on the dotted line at Celta Vigo and extend his stay with the La Liga club.
Asked about the interest of Barcelona, where he played for one season between 2010-2011, Nolito said he is only concentrating on extending his future at his current club.
"They are only rumours," Nolito told Marca. "I want to be loud and clear, it is only what I have read in the press and what my friends have told me.
"I think that if Barca really want me they'll call Celta, and as far as I know they haven't done so.
"The truth is that I am happy in Vigo and that is why, some minor details pending, I will be renewing soon. I am only sure that I am doing well here and I have decided to renew."