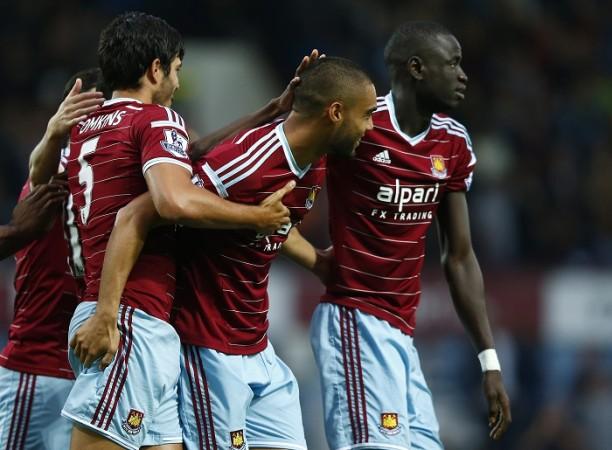 Arsenal are ready to make their move for Winston Reid in the January transfer window with a £4 million bid set to be tabled by Arsene Wenger.
Wenger is desperate to sign a centre-back in January, having struggled with injuries and the sheer lack of personnel in that position. The likes of Mathieu Debuchy, Nacho Monreal and Calum Chambers, all not exactly natural central defenders, even if Chambers has looked comfortable in that position, have been used by Wenger over the course of the season, owing largely to the injury problems of Laurent Koscielny.
However, even if Koscielny gets over his injury worries, Arsenal are still short of a centre-back following the sale of Thomas Vermaelen to Barcelona in the summer.
Reid has been linked with a move to Arsenal for a while now, with the New Zealand international tipped to leave in January as he struggles to agree on a new deal with West Ham.
If West Ham decide not to sell Reid, who is also on the radar of Manchester United, in the January transfer window and fail to agree on a new contract, they will lose the talented centre-back for nothing in the summer, and it is that fear that Arsenal will play on when they make a move in a few days' time.
Wenger believes £4 million will be enough to force West Ham to sell, according to the Daily Mail, and a player with Premier League experience, which Reid certainly is, will certainly be welcome.
Reid was a part of the West Ham side which lost 2-1 to Arsenal on Sunday, with the defender conceding the penalty which allowed Santi Cazorla to score from the spot.
While Reid might not be that world-class defender like Mats Hummels, there is little doubt that he can add something to this Arsenal side. The 26-year-old has decent pace and is an imposing physical presence as well, something Arsenal can use, especially in the setpieces.
The Gunners have also been linked with a move for Tyrone Mings of Ipswich Town and Celtic centre-back Virgil Van Dijk, but both players are still works in progress, especially Mings, who will cost Arsenal around £8-10 million.
Reid's experience as a Premier League defender is what will work in his favour when it comes to the final decision being made by Wenger on who to buy, but tempting West Ham, who are gunning for a place in Europe, despite their recent setbacks, will not be easy.