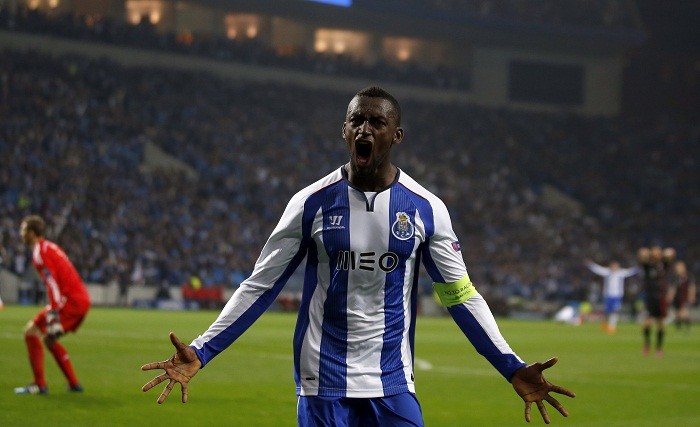 Arsenal look like they have moved ever closer to completing the signing of Jackson Martinez, after the striker admitted he has played his last game for FC Porto.
Martinez has been heavily linked with a move to Arsenal this summer, with reports coming out of Portugal claiming an agreement between the club and the player is already in place.
While Arsene Wenger has refused to be drawn on the speculation, that speculation will continue to rumble on after Martinez admitted he will be leaving FC Porto for a new club in this summer transfer window.
"I'm leaving Porto," Martinez was quoted as saying by the Metro, who cited Portuguese radio.
"I'm focused on the national team at the moment, but I'm waiting to see what my future holds."
Any transfer is likely to take a while as Martinez is part of the Colombia squad for Copa America. With the Continental tournament set to run from next week until early next month, any move will be held up for a while yet.
It also remains to be seen if Wenger will be willing to pay the near £25 million release clause of Martinez, as Porto are unlikely to sell their player until that particular figure is met.
Martinez will certainly add more goals to the Arsenal side, but the question remains if he is the answer for this Arsenal team.
In Olivier Giroud, Arsenal have a target man who can, not just score goals, but also bring other into play. In Theo Walcott and Danny Welbeck, Arsenal have strikers who are pacy and can play centrally as well as out wide, with Alexis Sanchez also fitting into that mould.
Martinez is a more target man type player, and with Wenger still a big fan of Giroud, it will be interesting to see if the Arsenal manager brings in a similar player for a hefty price.
Also questions will be asked if Martinez is indeed the answer, as he is yet to really prove it in the big leagues, having only played in the Portuguese league in Europe.
Wenger is reportedly looking at finding an ideal solution in the striking department, just to add a few more goals. What way he will go – be that experienced, young, old, fast, big, both – will be known only if and when that announcement is made on the Arsenal website.