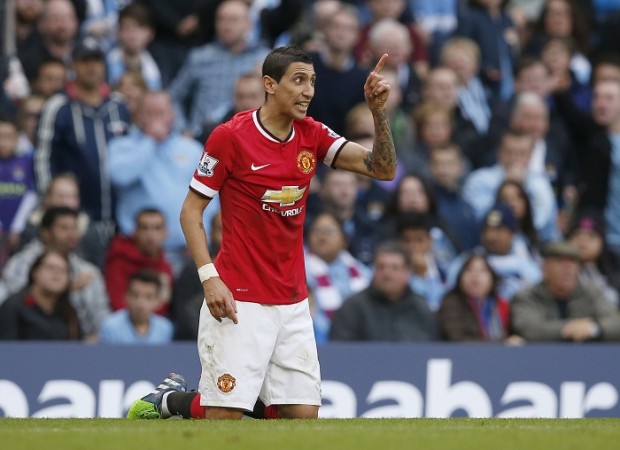 Arsenal boss Arsene Wenger claims that he missed out on the signature of the 17-year-old Angel Di Maria due to the Argentine having issues obtaining a work permit in England.
The Argentine eventually ended up moving to Benfica at the age of 19, before completing a €25 million move to Real Madrid in 2007, after spending two years with the Portuguese side.
Last summer, Di Maria was transferred from Real Madrid to Manchester United for a British transfer record of £59.7 million.
And Wenger claims that Arsenal could have landed the 26-year-old winger had it not been for British work permit policy for non-European players.
"We wanted him to come here," said Gunners boss Wenger told BBC. "We had identified Di Maria when he was 17 in an international competition."
"But he went to Portugal, and from Portugal he went to Spain. Why? Because he could not get a work permit for England, so that meant you could only get him to England once he was worth a huge amount of money."
Now as Wenger faces a similar situation as he looks to bring in Villarreal's Brazilian defender Gabriel Paulista, the Frenchman wants the work permits to be scrapped.
Currently, the British government only grants work permits to non-EU players, who represent a country that is in the top 70 of FIFA's world rankings.
In addition to that, the particular player should have also featured in more than 75% of their national side's matches in the last two years.
Although Paulista, who is a Brazilian, meets the first regulation, he is not eligible for an automatic work permit as he hasn't been called by his national team as yet.
Arsenal will only be able to sign the Brazilian if they manage to convince the Home Office that the player is an "exceptional talent".
It is believed that the FA (Football Association) wants to reduce the number of non-EU players in English football by 50 percent.
But Wenger feels that doing so would not be beneficial for the Premier League.
"You could close completely the borders of the country and play only with English players. What will that do? That will kill the attractiveness of the Premier League worldwide," added Wenger.
"The second option is to say 'look we have the best league in the world, so let's produce the best players in the world'."