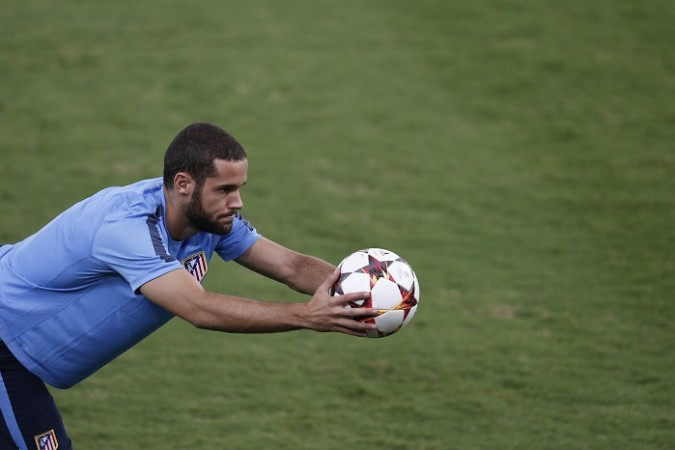 Arsenal have agreed a deal with Atletico Madrid for midfielder Mario Suarez in the January transfer window, that is according to a respected Spanish journalist.
Arsene Wenger is looking at signing a defensive midfielder in the January transfer window, and, according to Spanish media man Eduardo Inda, Suarez is the one the Arsenal manager has identified as the player to plug in the gap.
Suarez has fallen out of favour with Diego Simeone this season, rarely featuring in the starting lineup for Atletico Madrid. The Spain international midfielder has also featured in six La Liga games for Atletico, leaving him a frustrated soul.
According to reports in Spain, Suarez is keen on leaving Atletico in the January transfer window, and has been linked with moves to Arsenal and Manchester United, not surprising considering those are the two teams who really need a solid defensive midfielder.
Arsenal have been heavily linked with moves for the likes of William Carvalho, Morgan Schneiderlin and Grzegorz Krychowiak, with the latter claiming on Twitter earlier this week that he had agreed on a switch to North London.
That tweet turned out to be a prank played by Krychowiak on the Spanish equivalent of April Fool's Day, and it remains to be seen if this one is similar or/and what sort of substance is there in these latest reports suggesting Suarez has agreed a transfer to Arsenal, with none of the sources being any of the big outlets from Spain.
There is no doubt that Arsenal need a solid central midfielder in their squad, especially with the kind of injuries that Arsene Wenger has had to deal with this season.
Even without the injuries, though, Arsenal could use a good game-reading, not-worried-about-going-in-for-a-tackle kind of midfielder, and it will be interesting to see if Wenger sees Suarez as the ideal candidate.
Suarez is a product of the Atletico Madrid youth system and has not played outside Spain before, but that has not stopped the likes of Santi Cazorla, Juan Mata and many more from shining in the English Premier League.
A transfer fee was not mentioned – or if it was, it was difficult to pick up because of all the Spanish – and only time will tell if Mario Suarez is the man to give Arsenal that extra bit of toughness in midfield, until then that pinch of salt might come in handy.