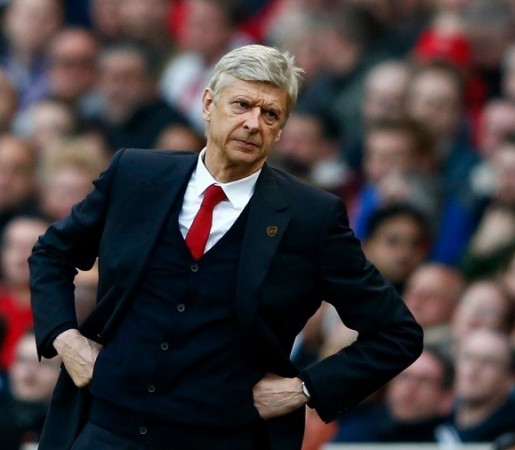 Arsenal boss Arsene Wenger admits that he took a "gamble" by paying £16 million to secure the services of Southampton defender Calum Chambers, considering he has not had much first team experience.
The 19-year-old right-back, who has reportedly completed a medical and agreed on personal terms with the Gunners, is expected to complete his big-money move to the Emirates in the next couple of days.
Although he is being tipped to be a star player in the future, Chambers may not be able to make an immediate impact at Arsenal, having only made 22 appearances in the Premier League so far.
Still, Wenger, despite admitting he took a risk by paying over the odds for Chambers, is certain that Chambers will do well in the future.
"He hasn't played many games, no, but the English players on the market in England are very expensive and at the end of the day I was ready to take a gamble because he is a player for the future," Wenger said after Arsenal's preseason game against the New York Red Bulls.
Also, the French boss feels that Chambers' versatility will prove to be very beneficial for the entire squad.
"He can play at centre-back, right-back and central midfield. I hope he will give us competition for the players in these three positions," added Wenger.
Meanwhile, Wenger feels that he has been given very little time to prepare for the new season as many of his players are still on vacation following the end of the 2014 World Cup.
The Gunners are currently without German trio Mesut Ozil, Lukas Podolski and Per Mertesacker, who have been handed an extra week of holiday following their participation in the 2014 World Cup final, as well as new signing Alexis Sanchez, who will fly to London o Tuesday once some Visa issues are sorted.
And Wenger, who saw his side succumb to a 1-0 defeat at the hands of New York Red Bulls in a friendly fixture, feels that the preseason has proved to be a "nightmare" for the Gunners.
"The problem is our preseason will be very short," Wenger added. "These post-World Cup years are a nightmare for us because we have no preparation. The real work starts now and then the Emirates Cup this weekend.
"Sanchez will not come to Austria because he has to go to Paris to get a visa, so he will only go to London Colney on Tuesday and we come back on Thursday, so he will work in London."