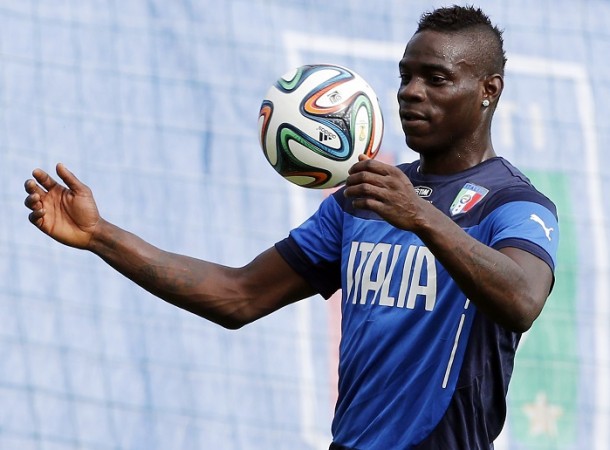 Arsenal could be back in the hunt for yet another marquee signing as Arsene Wenger scours Europe and the rest of the world in a bid to strengthen his team for what he hopes will be a tilt at several titles next season.
Sami Khedira to Arsenal has been a constant transfer story this summer, and while the deal may have seemed dead over the past few days, signs of life suddenly crept up with the Bild reportedly saying Khedira has told his German teammates in North London he wants to join them.
Wenger is keen to bring in a strong midfielder to his squad before the summer transfer window shuts and Khedira, if Arsenal can thrash out a transfer fee and agree on wages with the player, remains the manager's number one option.
An alternative to Khedira is Southampton midfielder Morgan Schneiderlin and Wenger has not given up on signing the France international, with Arsenal reportedly making a lucrative contract offer to the player, according to Goal.
Tottenham were thought to be the favourites to sign the Frenchman, with Schneiderlin admitting his admiration for Spurs manager Mauricio Pochettino, who moved from Southampton to White Hart Lane at the end of last season.
However, Schneiderlin also admitted he wants to play at the highest level, and with Arsenal having the carrot of Champions League football to dangle, the midfielder could very well make a move to the red half of North London.
Agreeing a transfer fee, though, will be the problem with Southampton demanding an amount close to £18 million for the player, while Arsenal are only willing to pay around £15 million.
While Wenger ponders over a move for a defensive-minded midfielder, the manager has also kept his eyes out for another attacking player who could add another dimension to the Arsenal team, with the Frenchman reportedly making an offer to Hoffenheim for their Brazilian playmaker Roberto Firmino.
Arsenal face competition with Inter Milan for Firmino's signature, but it is the other Milan side – AC --- who the Gunners could end up doing a deal with before the summer transfer window closes.
Italian newspaper Tuttosport have reported Milan are ready to offer Mario Balotelli, the striker who was heavily linked with a move to the Emirates earlier in the summer, to Arsenal for €10 million and Joel Campbell.
That move looks extremely unlikely, as Wenger will be reluctant to make a decision on Campbell's future without giving the Costa Rican a chance to shine at Arsenal.
Campbell, especially if Arsenal do not buy another out and out striker, is expected to feature in the Arsenal first team this season, and with Balotelli's stock falling since Italy's disastrous World Cup, a swap deal does seem unlikely. A permanent move for the Italian might still be possible, though.
Finally, Arsenal are reportedly close to signing Iker Casillas, with the English Premier League club agreeing on personal terms with the Spanish international, according to Sport.
Casillas is likely to be third-choice at Real Madrid next season, and Wenger is reportedly keen on a move if the goalkeeper can agree with the Spanish giants to terminate his contract.
Again, this transfer looks unlikely, with the Gunners reportedly agreeing on a transfer to bring in David Ospina from Nice.