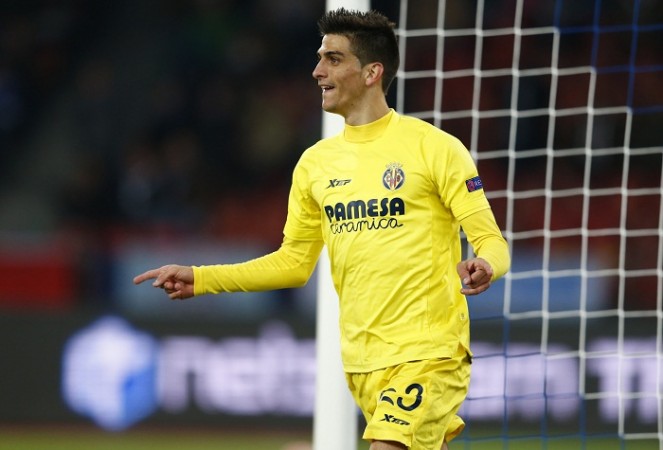 Arsenal continue to be linked to the likes of Karim Benzema, Jackson Martinez, Edinson Cavani, Alexandre Lacazette and even Zlatan Ibrahimovic, but Arsene Wenger could surprise everyone (or not surprise anyone) by signing a low-key striker from the La Liga.
Wenger is expected to make a striker signing in the summer transfer window, not to usurp Olivier Giroud from his No.1 position, but to help him out a little bit, and while another high-profile signing for the third straight season cannot be entirely ruled out, what is more likely with Wenger is the signing of a talent, who could blossom into a world-class forward.
That talent could be 23-year-old Gerard Moreno, with Mirror Sport claiming Wenger is considering making a bid for the Villarreal forward.
The Spaniard, who is known simply as Gerard in Spain, has only one year remaining on his current contract with the Yellow Submarine, with his buyout clause, at the moment, at a mere £3 million.
Gerard had a pretty decent season with Villarreal, scoring 16 goals in all competitions while also picking up five assists. While there is a huge cry being made for Wenger to buy a readymade world-class striker, the Arsenal manager might think signing someone for such a small fee and someone who can support Giroud, who, don't forget, has improved every season, could be the right way to go.
It certainly would be typical Wenger thinking, and if it will prove to be the right one, only time will tell.
What cannot be denied is that Arsenal could certainly use a superstar striker signing, even if Wenger's primary target was reportedly someone like Paulo Dybala, who is Juventus bound.
With Dybala gone, Wenger has had to look at other options, and maybe he sees Gerard as another striker with huge potential.
However, signing someone like Lacazette might also make sense, as the Frenchman is only 23 as well. Gerard will come at almost 10% of the price, however, which could also sway Wenger's mind, especially as Arsenal also need reinforcements in other departments.
The Arsenal manager has not been shy to spend in the past couple of seasons, especially if he thinks the player will improve the squad, so none of the above-mentioned names can be entirely ruled out, even if Gerard will be the typical Wenger signing, kind of like the one he made for another player from Villarreal – Gabriel – in the January transfer window.