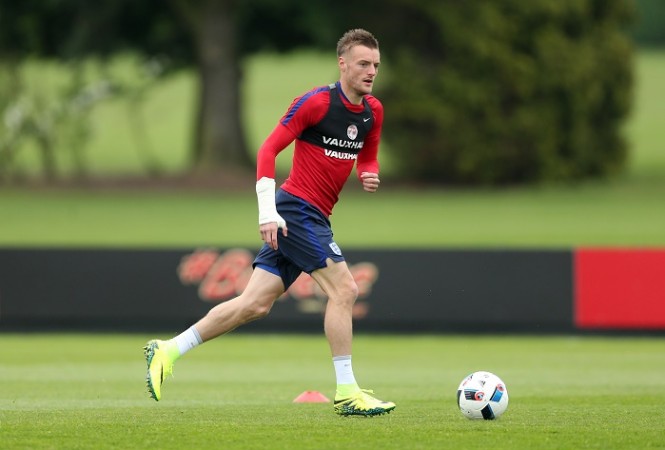 Right after the end of the previous season, the clubs in the English Premier League have opened their wallets to spend on some quality signings. Arsenal have already made it to the headlines as they have triggered Jamie Vardy's release clause at Leicester City.
Now, it may be one of those rumours that usually spread its wings and do the rounds of the social media. But Arsenal forward Olivier Giroud has confirmed that Vardy apparently wants to complete his move to Arsenal.
"I have been told that Jamie wants to join us and it's very good news for us. I think we can be complimentary and that's all I can say. He's a fantastic player, so it's good news for us," Giroud was quoted as saying by ESPN.
Giroud is hopeful that Vardy can repeat his performance at the Emirates. The Frenchman has no doubt about how good a striker Vardy is. But he is also happy with the challenge he is going to face from Vardy in the forward line.
"As I said in the past I am happy with competition. We have always had fantastic strikers at Arsenal and I want the best for this club. Hopefully he is going to help us win this title," Giroud added.
"The boss [Arsene Wenger] wanted to sign at least one or two strikers, so I expected a top striker and I think it will benefit the club and hopefully he is going to score a lot of goals like he did at Leicester."
Vardy found the back of the net 24 times in all competitions in the last season and was adjudged 'FWA Footballer of the Year.' He also won the Golden Boot Award for scoring the most number of goals in the recently concluded season. Vardy is free to talk to Arsenal as the club from the Emirates have made a bid more than the release clause, which is close approximately £20 million.