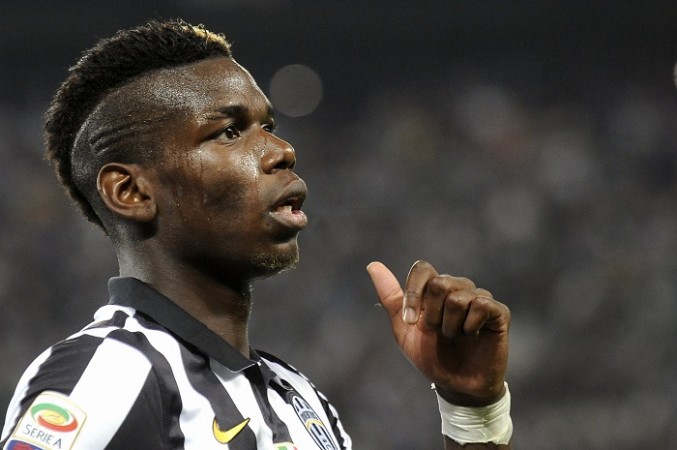 Arsenal have reportedly joined the race to sign Chelsea and Manchester City target Paul Pogba as Arsene Wenger looks to bring a new central midfielder in the winter transfer window.
Earlier, it was reported that Manchester City were the favourites to sign the 21-year-old, with the English Premier League Champions indentifying him as a long-term replacement for Ivorian powerhouse Yaya Toure.
The Citizens also have their UEFA Financial Fair Play issues under control, meaning that they will be able to make a decent bid for the French youngster, who is valued at around £40 million by Juventus.
However, now the Daily Express claims that the Gunners have also joined the race to sign Pogba if there is any indication of him leaving Italy.
Wenger, who has always been an admirer of French players, is believed to be keen on landing the former Manchester United midfielder as he looks to reinforce his squad in January.
Still the Gunners will not be able to sign Pogba that easily, as apart from Manchester City, Chelsea and Manchester United are also believed to be interested in the player.
Meanwhile, former Liverpool defender Jamie Carragher feels that Arsenal fans should not be too critical of Wenger especially considering what he has achieved at the club during his 17-year stint at the club.
The 65-year-old boss was recently booed and abused at a train station by Arsenal fans after the Gunners lost to Stoke City in the Premier league last weekend.
Although Carragher says that he can relate with the fans' frustration due to the club not winning much silverware in the last decade, he feels that they need to show some respect towards Wenger.
"I do not think that any manager really should be getting criticism on that scale," the former England defender told Sky Sports.
"I understand that Arsenal fans get frustrated, they pay the highest season ticket and ticket prices in the league, so they would expect to see more than what they are seeing at the moment.
"But I think, especially for a manager who has achieved so much at the club, that overstepped the mark a bit to be honest. It was a bit over the top.
"But there is a frustration there and no one should have a job for life because of their past. I just think that, all in all, it is not a good thing when you see a manager getting that much criticism and it boiling over like that."