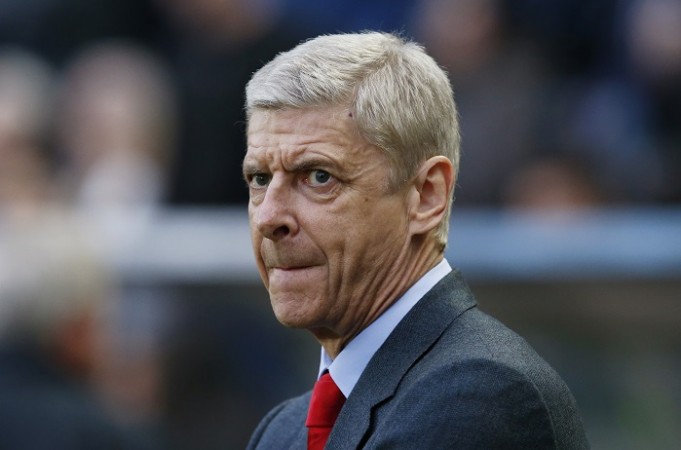 Arsenal gaffer Arsene Wenger has revealed that he is looking for "something else" this summer apart from Petr Cech when transfers are concerned, but the French manager prefers to remain tight-lipped on his plans.
Goal-keeper Cech has been the only signing of the club this summer, and it has been one of the most significant transfers of this window, as the highly-experienced custodian was snapped up from Chelsea for a fee believed to be in the region of just £10 million.
Looking ahead, the Gunners boss says he is keen on getting one or two players more, provided there are players available in the transfer market.
As to whether Petr Cech will be the only signing of the club this summer, the French tactician answered, "It depends, if we find ideally what we want, we are still hoping to do something else," he told in a press conference on Monday, following his side's arrival in Singapore for the Barclays Asia Trophy.
"That [further transfer deals this summer] doesn't depend only on us, it depends on whether we can find them, but if we can find one or two players, we will do it."
The Frenchman mentioned that despite interests from clubs, attacking midfielder Mesut Ozil is staying with them, and even the player doesn't want to leave Emirates.
"Ozil is our player, he will remain our player and he wants to remain our player," said Wenger. "It is a big season for him because he had a difficult start last year and in the second part of the season he was very important. There are many offensive players who have an important season in front of them but I'm confident because I think they have the quality.
"The Gunners boss has also been following the transfer situation of Raheem Sterling closely, and mentions that the winger has been a good buy for Manchester City, and he personally likes him."
Wenger also revealed why he didn't make a bid for the player this summer.
"It looked a done deal for a while, because Sterling said he wanted to leave. For me, Sterling is a top-class player. It's a good buy for Man City. An expensive one, but they can afford it. Personally I like him.
"I didn't make a bid because he plays in an area where we have plenty of players. We have Welbeck, Walcott, Chamberlain. Sanchez, Wilshere can play there, Gnabry. He's a wide player basically, or behind the striker," added the 65-year-old.
Even though a bid was not put forward by the Gunners, it was reported that Arsenal were interested to get the player this summer.
With Lukas Podolski leaving the Gunners for Galatasaray this summer, and the side also reportedly willing to offload a handful of players, Arsenal are expected to sign a couple more world-class talents before the summer-transfer window shuts.
They have lost out on the pursuit of Morgan Schneiderlin, as Manchester United are expected to announce the midfielder's signing by the end of the day, but Wenger has remained positive.
It was reported that Wenger might be interested in signing United winger Angel Di Maria, as his future at Old Trafford remains unclear.
Napoli's Gonzalo Higuain is also one of the top transfer targets for Arsenal this summer, but the club have to decide if they are ready to trigger the Argentine goal-poacher's £64.7m release clause.