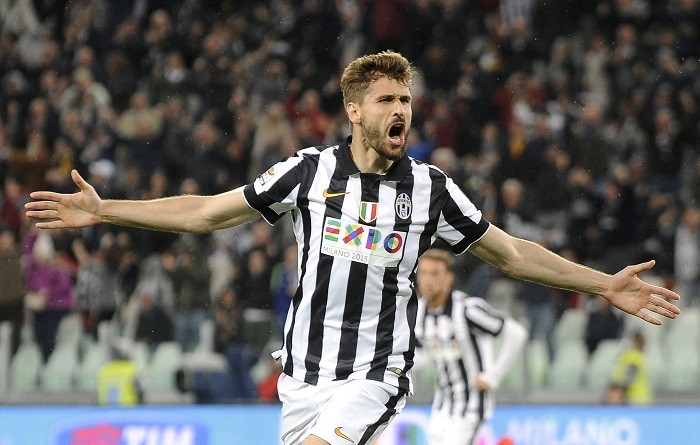 Arsenal could land a potent striker without spending too much money in the summer, with Juventus reportedly ready to offload Fernando Llorente for a small sum.
Llorente has been firmly behind Carlos Tevez and Alvaro Morata this season, and with the Champions League finalists completing a move for the exciting Paulo Dybala from Palermo, the Spain international's time in Turin could be up, even if Dybala has reportedly been bought as a long-term replacement for Tevez.
The 30-year-old is reportedly wanted by clubs in Spain, specifically Sevilla, and Juventus are willing to let Llorente leave for just €7-8 million (£5-6 million), according to Tuttosport.
Arsenal were heavily linked with Llorente, before he signed for Juventus on a free transfer from Athletic Bilbao in 2013.
While Llorente hasn't exactly had the best of times since joining the Serie A champions, there is no doubting his quality, even if he has hit 30, the age when a striker's powers normally start to wane.
Olivier Giroud was overburdened at times last season, and bringing in someone like Llorente, who can fill in the big centre-forward position when necessary, might not be such a bad option for Arsene Wenger.
Arsenal have been linked to the likes of Karim Benzema, Gonzalo Higuain and Jackson Martinez, but none of those strikers will come even remotely on the cheap. Benzema reportedly has a price-tag of £40 million – if he will even be allowed to leave by Real Madrid that is -- while Napoli striker Higuain will cost well in excess of £30 million, with Martinez of FC Porto set to go only for his release clause amount of around £25 million.
If Wenger thinks Llorente could add a bit of extra firepower for the next couple of seasons, before he can make a serious run at a younger striker – or indeed wait for someone like Chuba Akpom to blossom – then signing the Spaniard for the amount being quoted might not be such a bad idea.
Arsenal could use an extra body in the central striking department, and while Llorente will not be the superstar signing that a lot of fans and most of the pundits have been asking Wenger to make, he could prove to be a really astute one.