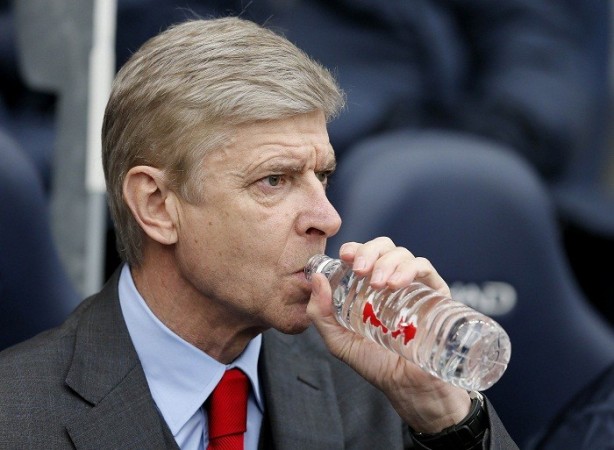 In the next 30 days or so, Arsenal could have inked the signatures of Arsene Wenger and Bacary Sagna on new contracts which will keep them with the English Premier League club for the foreseeable future.
Both Wenger and Sagna will see their current deals run out at the end of the season, and Arsenal are keen to ensure neither leaves come next summer.
Wenger has always said he is likely to sign a new contract to keep his association with the club, he joined way back in 1996, intact.
Arsenal, despite losing 6-3 to Manchester City on Saturday, currently top the English Premier League table by two points and have looked as good as they have for quite a while. Wenger is determined to end the Gunners' trophy drought, which has seen them without silverware since that FA Cup victory in 2005.
The Arsenal manager has been busy keeping Arsenal at the top of the table over the past few months, the reason why he has not officially committed to a deal which has been on the table for a while.
Late last month, Wenger suggested he was in no hurry to sign a new contract with the club. "Why? Do you treat that as a present? The fans don't need to question my commitment to this club. I just want do well and focus on that," Wenger said when asked he would ink a new deal by Christmas.
"After our difficult start to the season, I want to make sure I am doing the best for this club. I am relaxed about the situation."
However, according to the Daily Mirror, Wenger could commit his future to Arsenal as soon as next month, once the festive fixtures draw to a close, with the new deal set to run until 2017. "He knows we want him to stay and we believe he wants to stay," a senior club source told the Daily Mirror. "We are confident it will be all be signed and sealed by the end of next month."
Meanwhile, another name that could remain with Arsenal for the next couple of seasons is Sagna, who, like Wenger can move on a free come next summer.
Sagna is also eligible to talk to clubs outside England when the January transfer window opens, but the Frenchman revealed talks are ongoing with Arsenal over a new contract.
"I've still got 6 months on my contract with Arsenal. We are in negotiations," the experienced right-back was quoted as saying by the Daily Mail. "It's an option to go somewhere in January but I always had a good relationship with Arsenal.
"I've been playing there for seven years and I hope we will end up on something good.
"First of all I want to finish a champion because we have got a good opportunity to do it this year and after we will see."
It is understood the 30-year-old French international has been offered a new two-year contract by the Gunners at the same £70,000 a week salary he currently earns.