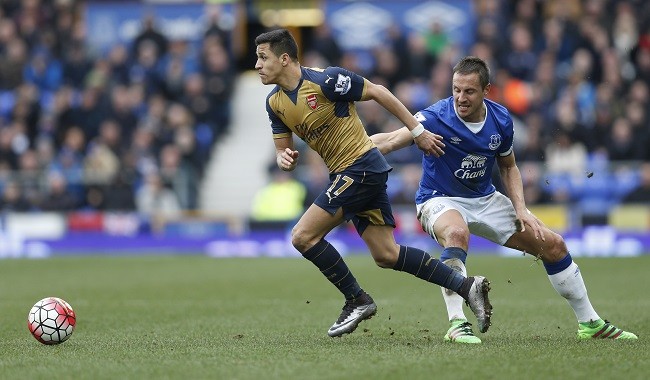 The biggest worry for Arsenal fans, when their team look like ending another season without a trophy is the summer transfer window that follows, where the majority of their big-name players will be constantly linked with moves away from the club.
While Arsenal's situation has changed considerably from the time they were forced to sell their best players in order to keep up with the Emirates Stadium loans, the problem with a disappointing season and not being the richest club in the world where you can afford to pay anyone £250,000 a week ($360,000) at the drop of a hat, is that players will starts questioning their future with the club. Are Arsenal the right team? Can I win trophies with the club?
Those are valid questions for any player to ask, particularly when you are in that world-class, or maybe a rung below, level. Alexis Sanchez, Mesut Ozil and Petr Cech are three of Arsenal's true world-class players, and there is little surprise in the fact that one of them is already being linked with a move away.
That player is Sanchez, with Juventus and Atletico Madrid keen to tempt the player out of Arsenal when the transfer window opens in the summer, according to AS.
The report claims Sanchez is not too happy with the fact that Arsene Wenger is yet to offer a new long-term contract for the Chile international. That has opened up the possibility of an exit, with Juventus and Atletico Madrid in the front of the queue.
Juve missed out on Sanchez when the forward chose to leave Udinese for Barcelona, but they are ready to make another move for the 27-year-old in the summer.
Atletico Madrid will use the Diego Simeone-factor to tempt Sanchez to leave Arsenal, as the highly-rated manager has a good relationship with the tireless striker.
While Juventus and Atletico Madrid will be tempting to most players in the world, it is difficult to envisage Arsenal letting go of one of their best and most marketable assets. With the new TV deal also kicking in from next season, all Premier League clubs, particularly ones at the top, have no need to sell players in order to be able to recruit new ones in the transfer window, making a Sanchez exit in the summer quite unlikely.