Two more days and the summer transfer window will close. All the clubs are busy plotting their last moves for their targets and so is Arsenal.
According to Daily Star, the Gunners are plotting a shock move for the Leicester City forward Riyad Mahrez. The 24-year-old Algerian has made a fantastic start to the English Premier League (EPL) this season, scoring as many as four goals. He has almost single-handedly controlled the forward line for Leicester and has turned out to be a crucial player for the club.
Although Leicester City has insisted that Mahrez is not for sale, reports suggested that Arsenal have been monitoring the talented Algerian forward.
Gunners boss Arsene Wenger regards Mahrez as one of the best young talents in the Premier League. Also, Wenger did not rule out Arsenal's chances of landing Mahrez by the end of the summer transfer window.
"I can't predict what will happen. I am optimistic and we're working on it. We have Danny Welbeck and Jack Wilshere out and you always want to add goalscorers to your squad," Wenger told reporters.
Mahrez, who can play wide out as well as a forward, has also been linked to a move to Roma or Villareal with a transfer fee of £5million.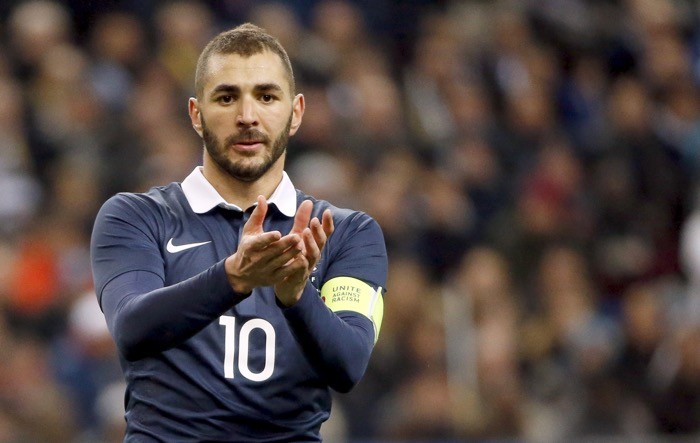 Meanwhile, Arsenal have also been linked with Real Madrid star striker Karim Benzema in this transfer window. Speculations seemed to have faded away after Benzema's post on social media platform Instagram that he wants to stay put at Santiago Bernabeu. But a recent development has yet again tickled the chance of that long-awaited move.
''It's up to Arsenal to fight for Karim with a big offer. Then he could be their player in this window," a source close to Real Madrid told Daily Star.
This also shows that how badly Arsenal needs a forward apart from Olivier Giroud. Danny Welbeck is still suffering from his injury and Theo Walcott has not been at his best.