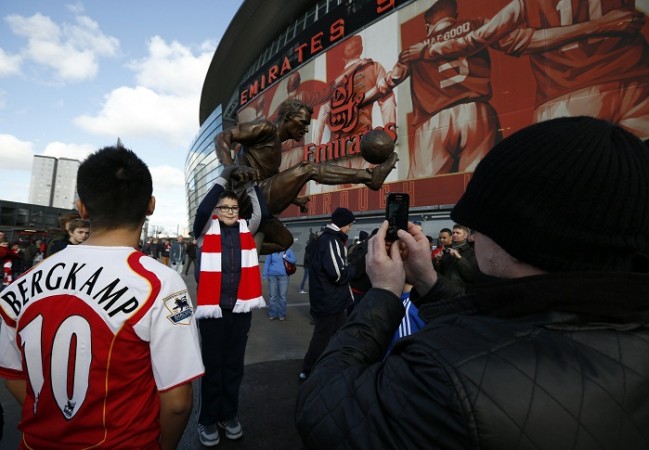 Arsenal and Tottenham playing in the same home ground – and that too the Emirates? It could be a reality after Spurs confirmed they will have to move away from White Hart Lane for a year as they look to build a new 56,000 stadium.
Tottenham are looking to go the Arsenal way by building a stadium capable of holding nearly 60,000 fans, which in turn brings plenty of revenue, and the plan was to get a rebuilt White Hart Lane ready by the 2017-18 season.
However, legal troubles over land next to White Hart Lane, necessary for the refurbishing, has led to Tottenham having to consider moving away from their home ground for a season.
"We should like to advise supporters that it is highly unlikely we shall be able to open the new stadium at the start of the 2017-2018 season," a statement from the club read.
"The club has revised its construction programme in order to take the shortest possible time to construct.
"This now therefore involves the club moving away from the Lane during construction for a period of one season, to start at the beginning of a season in order to comply with Premier League rules."
The statement added to say the club would consider all viable options for a ground share. "We are currently undertaking due diligence on alternative stadium options," it added. "Consideration needs to be given to several factors, including planning and policing and, importantly, our fans and the impact it may have on the team itself.
"Clearly all possible options have pros and cons and we are aware that we shall not be able to find one which will please all parties.
"We shall however seek to find the optimum solution for the club and our supporters and we shall be sharing our deliberations with our supporters at an appropriate time."
According to ESPN, Spurs have not ruled out the possibility of playing at Arsenal's home ground for that one season. While the possibility of two bitter rivals playing in the stadium, and that too owned fully by one of them, seems next to impossible, Tottenham might be pushed into a corner since they have very little options available.
Wembley is, of course, one ground that they can possible lease for a year, but it remains to be seen if the FA will be open to it. The other option is to ask permission from West Ham to play at the Olympic Stadium, after Tottenham lost out to their London rivals in a bid to move to Stratford three years ago.
The home ground of MK Dons, the team that made a name for themselves after thumping Manchester United in the League Cup this season, is apparently another option according to ESPN, but the distance from White Hart Lane could prove to be a problem.