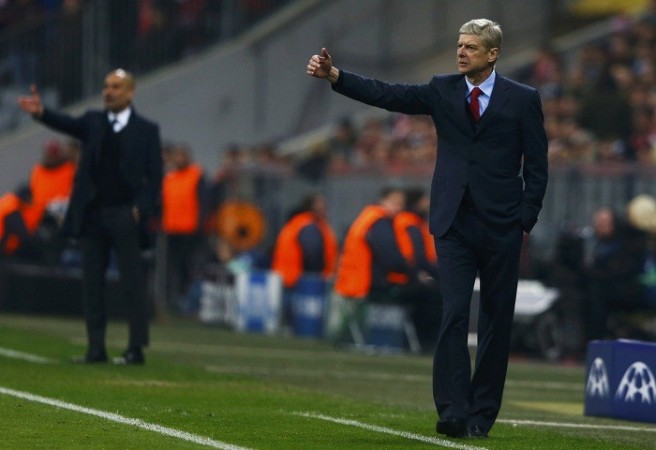 When Pep Guardiola announced he will leave Bayern Munich at the end of the season, it was almost assumed the Spaniard's next destination would be the English Premier League, be that Manchester City, Manchester United, Chelsea or the most intriguing one – Arsenal.
With Arsene Wenger slowly but surely coming toward the end of his career, the question of "who next?" has been ringing for a while now. Jurgen Klopp was thought to be the ideal candidate to replace Wenger when the Frenchman decides to step down, but the German took up the job at Liverpool.
Carlo Ancelotti was another option, but the Italian will replace Guardiola at Bayern next season, even if the tenure of these modern-day high-profile managers are rarely more than a few years.
Wenger still has a year-and-a-half to run on his current contract, and it is near-impossible to imagine the Frenchman not honouring it, or more scarily for most Arsenal fans, imagining an Arsenal without Wenger.
The situation at Manchester United, with the club struggling following the retirement of Sir Alex Ferguson is the perfect example of the upheaval and problems that come to the fore when a long-standing and successful manager leaves the club. Undoubtedly, no matter who Arsenal decide to replace Wenger with, there will be problems and it will eventually come down to how strong that particular manager is to ride the difficult wave and come out safe on the other side.
According to former Manchester City player and current BBC pundit Trevor Sinclair, that manager could be Pep Guardiola, with Arsenal reportedly keen to sign the Spaniard and give Wenger a role on the board from the next season.
"Not left my phone or a new story, but reliable source says Arsenal have been chasing Pep for years and Arsene could be moved upstairs this summer," Sinclair wrote on his Twitter account.
The former midfielder faced a lot of criticism for a tweet put out a few days back, saying Manchester United had sacked Louis Van Gaal and Jose Mourinho was going to be named the new manager. Sinclair defender himself by saying he had misplaced his phone, with the former England international insisting this information on Wenger and Guardiola was genuine.
"They've been after Pep from when he had his sabbatical in NY," Sinclair added. "As we all know? ..... "Not every favourite comes in. Don't shoot the messenger ...... Not just yet anyway. #pep2arsenal."
Wenger deciding to leave his post, even if it might be for a role upstairs, is hard to believe, while the question of if Guardiola is the man to take over at Arsenal is one that can be debated upon, considering the Spaniard has never been at the helm of one club for more than a few years.
As good as Guardiola is – and there is no denying that – the board will have to consider who the best option will be to manage Arsenal for the next decade, or more, not just for the next couple of seasons.