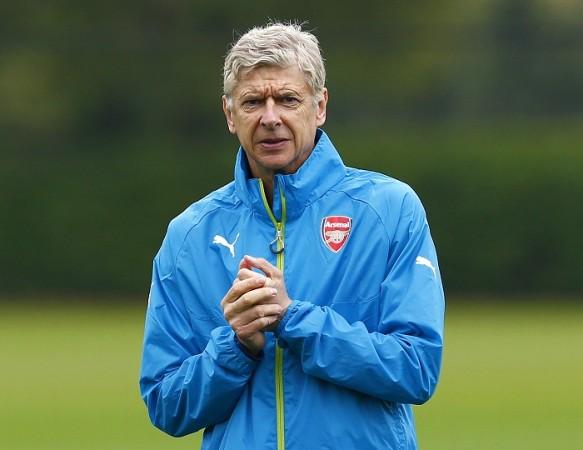 Arsene Wenger, one of the most revered minds in the sport, believes that the Indian Super League will be a success.
The Arsenal manager has been there and done it all, and pretty mush eats, sleeps and drinks football, and the Frenchman is of the belief that ISL will eventually help India turn into a footballing power.
"I know that people in India watch the Premier League and I'm convinced that with such a huge population, it (ISL) will take off," said Wenger to Arsenal Magazine.
While Wenger realises that cricket remains the most popular sport in India by a long, long way, the Arsenal boss insists that there is room for plenty more sports to grow in the country, especially a sport as popular as football.
"If you look at the history of football, it has always become quicker and it looks like it grows everywhere," he added. "It's like a virus that multiplies, so I don't imagine that it won't take off.
"It took a while in the United States but it's now very popular. It faces cricket in India but there's always room for a second sport.
"There's only really badminton and cricket in India at the moment but there's room for another sport."
The ISL is a bit like an Arsenal retirement party, with several players taking part in the football tournament. Arsenal legend Robert Pires is the marquee player for FC Goa, while Freddie Ljungberg and Nicolas Anelka are playing for Mumbai City.
Andre Santos, the man who did not have the greatest of times at the Emirates, is also a part of the ISL bandwagon as is former Arsenal and Manchester United defender Mikael Silvestre, who played in Chennaiyin FC's 2-1 victory over Pires' FC Goa a couple of days ago.
Wenger understands that these Arsenal players really don't have it in them anymore to play at the highest level in Europe, but also believes that they still have a lot to offer.
"Being completely at the top finishes when you are 34 at the latest," said the Frenchman. "After that, you have different leagues like the MLS and the Indian Super League.
"I encourage players to play as long as possible if they really love it. Pires is 40 but he still plays and when he comes to training here, he's still very good.
"The only thing I always say is that once you're on the pitch, you give your best. Your age doesn't matter -- people can understand that you're not as quick at 40 as you were at 30. Play with passion, with your heart and technical quality -- that will be enough.
"They give a good image of the game. They can make football popular on different continents and in different countries, where it is taking off. I think it is fantastic."