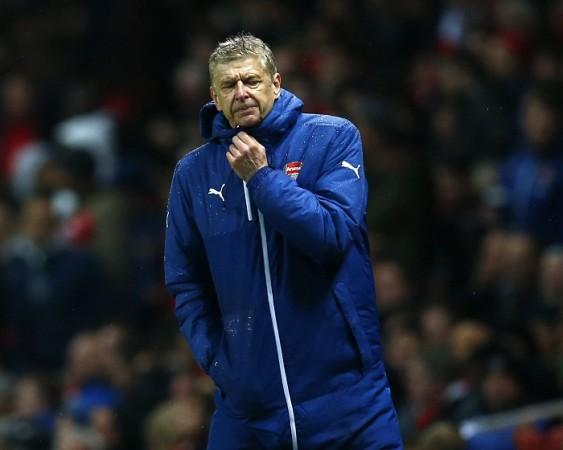 Arsenal, after giving hope of a defensive turnaround, time and again go back to the "what on earth are they doing, is that what you call defending" format. And no game encapsulated that defensive naivety of Arsenal more than the 3-3 draw against Anderlecht in the Champions League.
The Emirates crowd looked ready to cheer another thumping home Champions League win after Mikel Arteta, Alexis Sanchez and Alex Oxlade-Chamberlain gave Arsenal a 3-0 lead with just half an hour remaining in the game.
But in came that defensive self-destruct button of Arsenal, who just cannot understand the meaning of defensive discipline, to allow Anderlecht back into the game with one goal, and then the other, and finally the nail-in-the-coffin third to end up with only a point.
Wenger, who has seen his side lapse defensively quite a few times already this season, did not hold back on his feelings about the capitulation.
"We dropped off too much and we didn't go into the challenges anymore," Wenger said. "Then, you are always open. We didn't stop the crosses, the long balls. In the second half, it was bad defending more than being out-numbered.
"We gave a poor defensive performance from the first to the last. We never felt comfortable. There was a bit of bad luck because the first [Anderlecht] goal was offside but our defensive performance was not good enough. Across the pitch defensively, we were very, very poor."
Arsenal never look safe, no matter how many goals they are leading by. And when they are up against a vibrant, quick, attacking side, they just seem a little bit clueless.
After Anthony Van Den Borre scored two goals to make it 3-2 and set up a tense finale, there was almost a sense of inevitability and very little surprise when Aleksandar Mitrovic headed home on 90 minutes to snatch a point.
"At 3-0, we thought the job was done," added Wenger. "It was fatigue, as well. They finished stronger and sharper. We got punished.
"Maybe, we subconsciously underestimated Anderlecht and we got punished. In the Champions League you need to be at the right mental level or you get punished.
"Certainly, we were not. Subconsciously, you can think the game is won."
At the end of the day, while the player's might be at fault, the eventual blame must lie on the manager, with Wenger unable to instil that defensive stolidity in his team, despite being found out again and again – against big teams and against the smaller ones.
It is up to Wenger to ensure his players do not switch off when leading 3-0 in a Champions League game. And blaming the draw on fatigue or the subconscious mind will just not do.