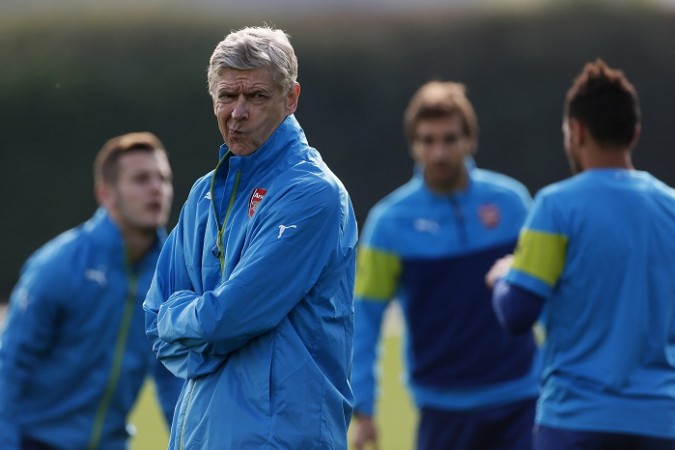 Arsenal manager Arsene Wenger only signed a new contract with the club a few months ago, but if Monaco have their way, the Frenchman could make a return to the club where he made his name.
Monaco are reportedly looking at tempting Wenger back to the Principality, with the club even offering Wenger a £10 million a year deal, before he signed a new three-year contract with Arsenal worth £24 million.
The French club have made some serious investments over the past couple of years – even if a few of the major ones have left – and are looking at being Champions League regulars.
"Our ambition is to be one of the clubs that plays regularly in the Champions League," vice-president Vadim Vasilyev was quoted as saying by the Daily Mail.
There is no one better that Wenger if you want to make it to the Champions League consistently, having kept Arsenal in the elite competition in Europe for 17 consecutive years.
Wenger enjoyed quite a bit of success at Monaco during his time with the club between 1987-1994, and Monaco hope to one day tempt the great man back to their club.
"For Monaco he is part of our history, part of our heritage," added Vasilyev.
"He is doing an amazing job. I don't know if one day he will want to come back, but we keep a very good relationship.
"Last time we talked was during the Emirates Cup [where Monaco were one of the four teams to participate in the annual preseason tournament].
"He keeps a strong affection for Monaco."
Wenger has repeatedly said he will never go back on his contract, which should suggest that the manager will be at Arsenal at least until 2017.
It is also difficult to imagine a modern-era Arsenal without Wenger at the helm, even if his powers have been waning a little of late. The only way Wenger can convince his naysayers is by winning titles with Arsenal every season.
The Gunners, though, have not made a great start to the English Premier League this season, managing just two wins in their first seven games, while, yet again, failing to quite match their rivals in the big away games, as shown clearly in the 2-0 loss to Chelsea.
Arsenal have a few winnable games coming up once the Premier League returns at the weekend, starting with a home game against Hull City, and Wenger will hope his team can string together a few wins to close the gap on the likes of Chelsea and Manchester City.