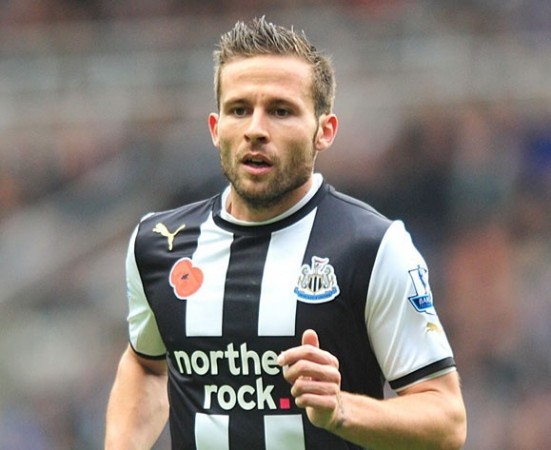 The heat is on with English Premier League (EPL) transfer window set to close on August 31 and several teams trying to rope in their favourite players. Arsenal manager Arsene Wenger has also expressed his plan to rope in "special" players to strengthen his team, and he might be eyeing someone who could link the ball well.
The back-to-back goalless draws against Sunderland and Stoke City in the English Premier League that began recently have exposed the vacuum Alex Song's transfer to Barcelona FC has created.
Wenger has admitted that the newly signed players - Germany striker Lukas Podolski, Spain midfielder Santi Cazorla and France forward Olivier Giroud - still need time to understand each other and that something is missing in the team.
"[We will improve] by practising on how we want to move, on the quality of the final pass. Today we had Giroud, Podolski and Cazorla together up front - one month ago they didn't know each other. It is the department where we have the most new players," Arsenal official site quoted Wenger as saying.
Speculations are doing the rounds on the possible players who could join the Gunners this season, and they include Yann M'Vila of France, Philippe Mexes of France, Cheikh M'Bengue of Senegal, Cheick Tiote of Ivory Coast, Jesus Navas of Spain and Yohan Cabaye of France.
After analysing the last two opening EPL games that Arsenal played, France midfielders Yann M'Vila and Yohan Cabaye seem to be the best option after Wenger ruled out hiring Cheick Tiote.
However, it is not sure if the Gunners are still interested in Yann M'Vila, as the Daily Mail reported: "The summer-long saga surrounding Yann M'Vila is no closer to completion after Rennes admitted only tentative contact has been made from interested parties."
It seems Arsenal has pinned down on Yohan Cabaye to fill in for Alex Song. "Arsenal are considering a £15million move for Newcastle midfielder Yohan Cabaye as Arsene Wenger looks to bring in two players this week," reported Daily Mail.
But will Newcastle let Cabaye move to Arsenal? Well, it looks like Wenger has to at least offer more than £15million to rope in the midfielder, as Newcastle boss Pardew has said that it will be difficult to replace any of his players.