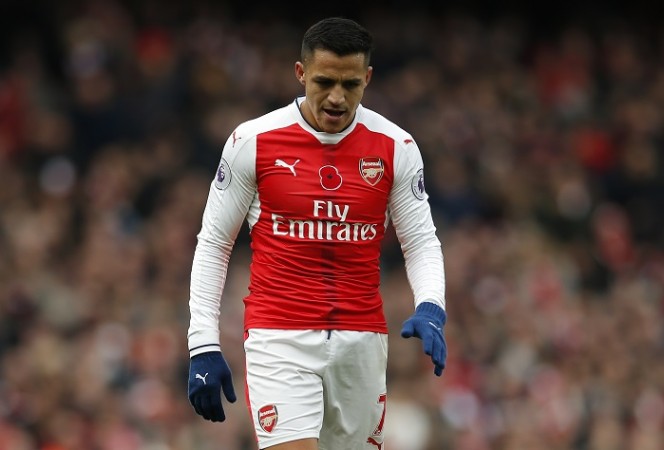 The November curse is strong as far as Arsenal are concerned. After a should-have-been-better draw with Tottenham last weekend, the Gunners might have been dealt a major blow with Alexis Sanchez, one of their players of the season so far, suffering an injury in training.
Away with his national team Chile, Sanchez pulled out of a training session as his side were preparing for a World Cup qualifier against Colombia on Thursday, and it was later confirmed to be a calf injury.
That means Sanchez could end up missing crucial matches for Arsenal, who have had issues with their form and injuries in the month of November in the recent past.
"The medical team of the Chilean national team can confirm Alexis Sanchez has a low-grade muscle tear," ANFP, Chile's football association, said in a statement.
"The player will stay in Santiago, under treatment and evaluation, ahead of Chile's match against Uruguay."
While that last sentence suggests there might be a chance for Sanchez to still play some part in the international weekend, which would mean he could be fine when he returns to his club, Arsenal will know the dangers of rushing back players, particularly important ones like the former Barcelona forward.
Sanchez, who has six goals and four assists in the Premier League this season, has been absolutely terrific in the No.9 position for Arsenal. His running and off-the-ball movement has created a lot of space for his teammates, while also causing plenty of headaches for the defenders.
Arsenal are fourth at the moment, two points behind leaders Liverpool, and will next play Manchester United in the Premier League. Manchester United are managed by Jose Mourinho, a manager Arsene Wenger does not get along with, but more importantly has an awful record against.
So, Wenger will definitely miss Sanchez, if the latter ends up failing to get fit in time for the big Premier League game.