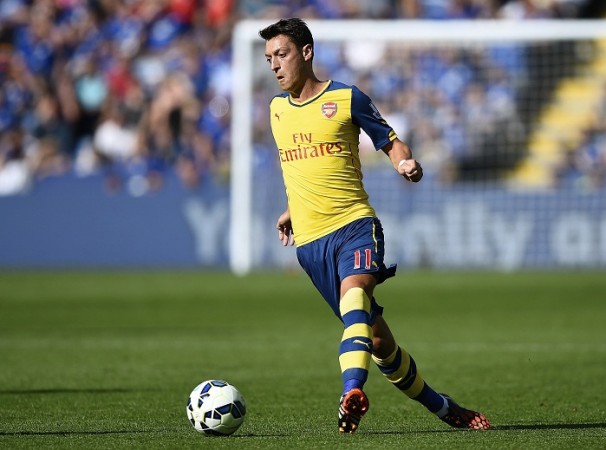 Arsenal playmaker Mesut Ozil has been ruled out for three months with a knee injury, the German Football Association revealed on Wednesday.
The 25-year-old injured his left knee during the 2-0 defeat to Chelsea at Stamford Bridge on Sunday. But the complaint was not seen as a serious one, and the player was granted permission to join the German national side, ahead of the team's Euro 2016 qualifying ties against Poland and the Republic of Ireland.
However, an MRI scan in Munich on Wednesday showed the extent of the damage to Ozil's knee - a partial lateral collateral ligament tear.
"The MRI examination revealed a partial rupture of the outer band of the left knee joint," read a statement on the German Football Association's website. "The treatment is... six weeks of immobilisation of the knee joint. Mesut Ozil is likely to be out [for] 10 to 12 weeks."
Ozil will now return to Arsenal and start his recovery programme. If the diagnosis is correct, the former Real Madrid midfielder will not be available to Arsene Wenger till the New Year.
The German, who joined the Gunners from Real in a £42.5m deal last summer, has six goals and 10 assists to his name from 31 Premier League appearances so far.
Arsenal also have striker Olivier Giroud and defender Mathieu Debuchy sidelined for long periods, while Ozil's fellow midfielders Aaron Ramsey and Mikel Arteta are also out of action currently.