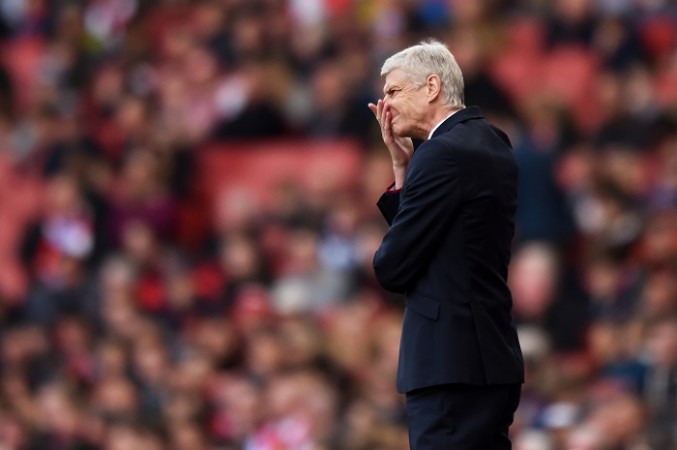 After another terribly predictable equaliser, which led to Arsenal being held to a draw by Crystal Palace, something equally predictable transpired – a fair few of the fans venting their fury at Arsene Wenger, following another oh so predictable result, and season.
This was supposed to be, after two consecutive FA Cup wins and the signing of Petr Cech to go with Mesut Ozil and Alexis Sanchez, Arsenal's season. Especially, after Chelsea lost their way early, Manchester United and Manchester City struggled for consistency and Liverpool went into transition again by appointing a new manager in Jurgen Klopp.
However, instead of taking advantage of that door being left wide open, Wenger's Arsenal politely declined the offer to enter and shut the door, deciding, instead, to take a couple of steps back and engage themselves in another top-four battle.
Awful performances in the last few months, performances bereft of quality and desire, have left Arsenal in fourth place with five games to go, desperately clinging on to the final Champions League place. The sense of déjà vu that swirls around Arsenal every season is uncanny; somehow, Wenger and his players manage to make most seasons resemble each other in such a manner that all you can do is shake your head and wonder when this groundhog day will end.
As far as Wenger is concerned, it will go on for another season, at the very least, with the manager insisting he will see out the last season of his three-year contract, even if even the staunchest of Wenger's supporters are questioning the Frenchman.
Following the 1-1 draw with Crystal Palace at the Emirates, there was anger and frustration amid the majority of the crowd, some of them who took it a little too far, hurling abuses at the manager.
"He cannot have not been aware of it," a supporter who heard the abuses raining down on Wenger told the Daily Mirror. "It was very close, personal and nasty. It's some of the worst that people have ever seen."
While all that might be a little exaggerated, there is little doubt that this is more than just a simple "Arsenal in crisis" moment. This a lot more. The manner in which Arsenal have played the moment the pressure has been on them suggests they are not ready for big games yet, and the blame for that, at the end of the day, should fall on the manager.
Wenger has spent considerable time and resources to mould a team capable of winning the Premier League title, but when it has mattered most, all of Arsenal's old failings have come to the fore in a hurry. And, as a result, it is the same old thing again – Arsenal fighting for a top-four place in the Premier League, when they really should have sewn up the title race by now, no matter how well Leicester City and Tottenham have played.